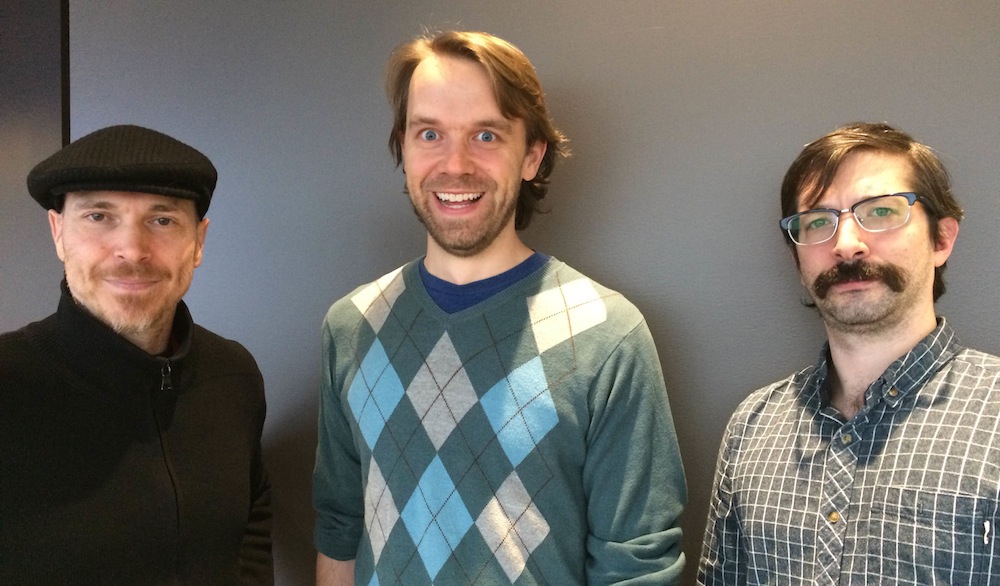 Reel spins, rollups, symbols, celebrations, underscores – they're all different sound ingredients that go into a slot machine. In this episode of Composer Quest, I interview three guys in the sound department at High 5 Games about their unique challenge of making music for casino slots. We talk about the composition techniques they use to hook players into these elaborate slot machine story worlds. I also ask them how they feel about using their musical skills to get people to throw down money and press that button again "like a monkey looking for that frickin' shot of espresso," as Aldo describes it. It's a fun and quirky interview, and I hope you enjoy it as much as I did.
Audio clip: Adobe Flash Player (version 9 or above) is required to play this audio clip. Download the latest version here. You also need to have JavaScript enabled in your browser.
Right click to download Ep. 129, or open in iTunes.
Thanks to Aldo Perez, Jonathon Roberts, and Nick Tardif for the talk.
Subscribe to Composer Quest