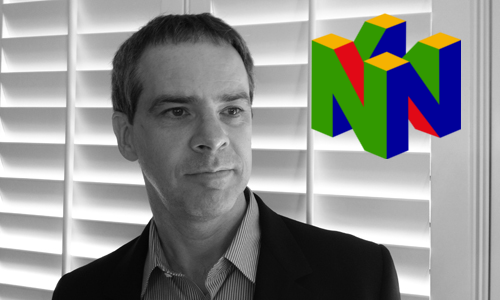 It was an honor interviewing legendary composer Grant Kirkhope about his time at Rare, where he worked on some of the most popular video game soundtracks of all time. In this episode of Composer Quest, Grant talks about composing within the very small limits of the Nintendo 64 cartridge, and he shares some stories behind the soundtracks to Banjo-Kazooie, Banjo-Tooie, GoldenEye 007, and Perfect Dark. We also talk about Grant's more recent orchestral work for Kingdoms of Amalur and Civilization: Beyond Earth, and he shares his favorite chord progressions that keep coming back in his music.
Audio clip: Adobe Flash Player (version 9 or above) is required to play this audio clip. Download the latest version here. You also need to have JavaScript enabled in your browser.
Right click to download Ep. 108, or open in iTunes.
For more of Grant's music, visit GrantKirkhope.com or Bandcamp. You can also connect with him on Twitter @grantkirkhope.
Subscribe to Composer Quest
---