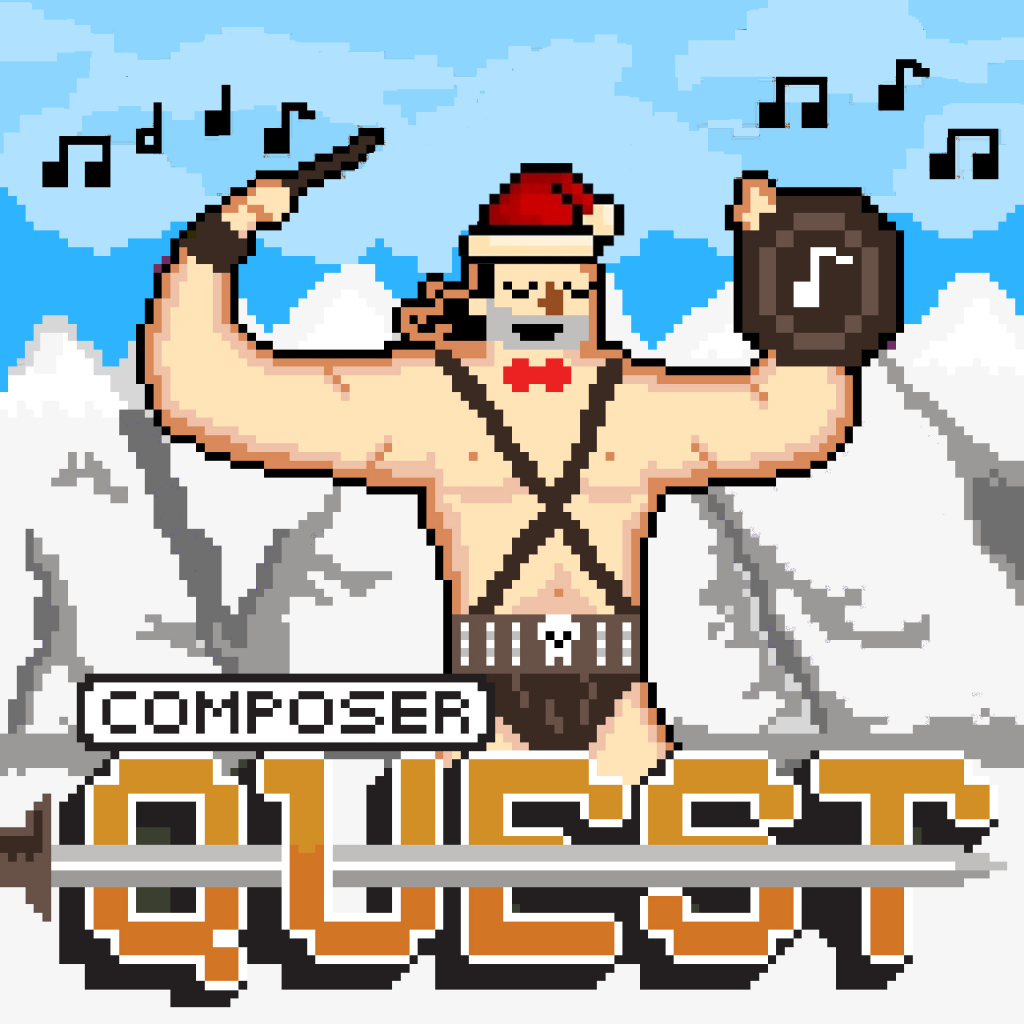 Welcome to this special Christmas episode of Composer Quest! Since I'll be taking a break from interviews (until I find a few more patrons…wink wink), I thought I'd share a few of my favorite music composition and music production podcasts. If you've been listening to Composer Quest, you've heard from many of these podcast hosts before. Here's the full episode with highlight clips from each podcast:
Audio clip: Adobe Flash Player (version 9 or above) is required to play this audio clip. Download the latest version here. You also need to have JavaScript enabled in your browser.
Right click to download Ep. 109, or open in iTunes.
Thanks to Zack Kline and the Orange Mighty Trio for providing the Christmas music for this episode. Their EP "Breakin' Up Christmas" is available now on Bandcamp.
1. UBK Happy Funtime Hour
It's more focused on audio production than composing, but the guys talk on a philosophical level about song creation, unlike some of the other gear-focused audio mixing podcasts. UBK really knows his stuff when it comes to mixing; he's an audio plugin developer himself.
Thanks to Chris Kukla for the suggestion!
2. Creativity & Composition
This was the first music composition podcast I listened to. Richard Russell has a great series of lessons and straight talk about being a composer. Unfortunately Richard has stopped putting out episodes, but his back catalog is very worth checking out. Composer Quest listeners might remember Richard from his interview on my show.
3. Inside Video Game Music
Tom Snively started out doing a podcast called "Making My Own Music," where he talked about his composing/producing process in different songs (which inspired my own music production lessons). He's shifted focus to now interview video game composers, and he's hitting all the big names in indie game composition. Tom was also a guest on Composer Quest.
4. The Art of Composing
I think of Jon Brantingham like a composer coach. His podcast is designed to inspire and give advice to composers who are just starting out. It's a good mix of big-picture stuff and nuts-and-bolts stuff about composing. I feel like it's a good successor to Richard Russell's Creativity & Composition podcast. Jon was also a guest on Composer Quest.
5. Pitch
If you like Radiolab and 99% Invisible, you'll probably like Pitch. It's a well-produced show that takes a look at one interesting music story per episode.
6. Uncomposed
This sub-podcast of the Friends in Your Head podcast is dedicated to film composing. The hosts give some great advice about everything from orchestration to the business of being a film composer. Also, Alex Ruger was a guest on Composer Quest recently (sensing a theme here?).
7. Sideshow Sound Radio
Last Halloween, I had the Sideshow Sound Theatre guys on Composer Quest to talk about Halloween composing. They mentioned that they'd be starting up a podcast to talk about their favorite movie scores, and now that show exists! If you're film score nerd, you'll enjoy their in-depth talks about themes from Star Wars, Muppets, Marvel, etc.
Hope you have a great holiday season!
Subscribe to Composer Quest
---