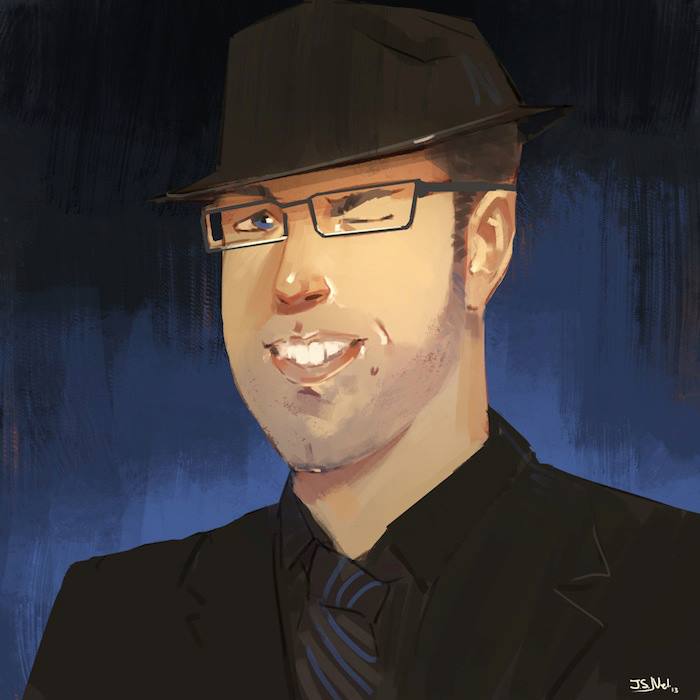 In today's episode of Composer Quest, I talk with fellow Minnesotan Ben Burnes, who has been writing chiptune music for games (12 games in 12 weeks, as a matter of fact). He just released them in his album Three Red Hearts, and in our talk he shares some tips on creating video game music. We also talk about creativity and the business of indie game composing.
Audio clip: Adobe Flash Player (version 9 or above) is required to play this audio clip. Download the latest version here. You also need to have JavaScript enabled in your browser.
Right click to download Ep. 107, or open in iTunes.
You can find Ben's music at abstractionmusic.com, Soundcloud, or Bandcamp.
At the end of the episode, I play a clip from Rich Vreeland's Gamer's Rhapsody demo. The full talk is here.
Subscribe to Composer Quest
Composing Resources from the Episode
Episode Soundtrack
All the music in this episode was written and produced by Ben Burnes.
0:00 – Original Composer Quest theme by Ben Burnes
0:40 – Deep Blue
5:07 – Three Red Hearts
11:17 – The Maker's Eden, Act 1 – An Unlikely Sleuth (Exploration Gameplay)
12:00 – The Maker's Eden, Act 1 – Boilerplate Prison (Cinematic Gameplay)
12:05 – The Maker's Eden, Act 1 – Delicate Machinery (Atmospheric Gameplay)
15:39 – Just Drive Mixtape Side A
18:55 – Modern Bits
23:29 – Sanctuary
29:16 – Clockwork Friends
40:21 – Out of Time
43:58 – Save the City
52:46 – Moments of Silence 5
---