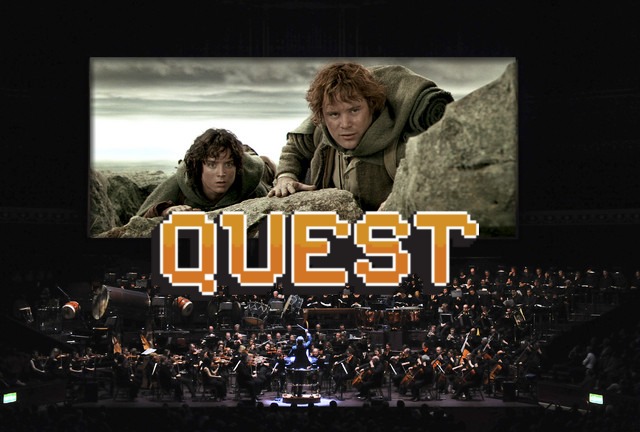 Update: Join us for a screening of new short films along with a live orchestral performance of the scores on Thursday, August 14th, 7pm at the Landmark Center's F.K. Weyerhaeuser Auditorium in St. Paul. $5 suggested donation for the musicians. RSVP on the Facebook event.

The MNKINO filmmaking group and the Composer Quest podcast are teaming up to bring you a fun challenge for the summer. Filmmakers will make short films, composers will write scores for them, and the Composer Quest Orchestra will perform these scores live along with the films at a screening in the Twin Cities. If you're interested in making a film or composing a score, sign up, and we'll help match you up with a filmmaker or composer! [sign-ups have ended]
Here's the podcast announcement episode, featuring tips from orchestral film composer Adam Conrad and an interview with MNKINO organizers Oanh Vu and Robert Masen:
Audio clip: Adobe Flash Player (version 9 or above) is required to play this audio clip. Download the latest version here. You also need to have JavaScript enabled in your browser.
Right click to download Ep. 84, or open in iTunes.
Thanks to Adam Conrad for providing the soundtrack for the episode. Connect with him through Soundcloud and Twitter.
Important Dates and Details
June 22: Films must be finished and handed off to composers. Films should be 5 minutes or less and inspired by the theme "quest."
July 13: Film scores must be finished. We're aiming to have at least one of every orchestral instrument, plus drum set, electric guitar, electric bass, and keyboard. I'll keep you posted. When you're finished, use wetransfer.com or dropbox to send charlie@composerquest.com:
1) a copy of the video without music, for the screening.
2) a copy of the video with a reference music track (MIDI or audio file), for the orchestra to study (this is optional, but would be very helpful).
3) PDF score and parts for each instrument.
August 14, 7pm: Screening at the Landmark Center in St. Paul (F.K. Weyerhaeuser Auditorium). We will show as many films as possible, but if there are a ton of submissions, we may need to select films based on their artistic merit and score playability.
Feel free to email me with any questions: charlie@composerquest.com. Can't wait to see what you come up with!
For your inspiration, here's a silly little film we made to kick off the quest:
Subscribe to Composer Quest
---