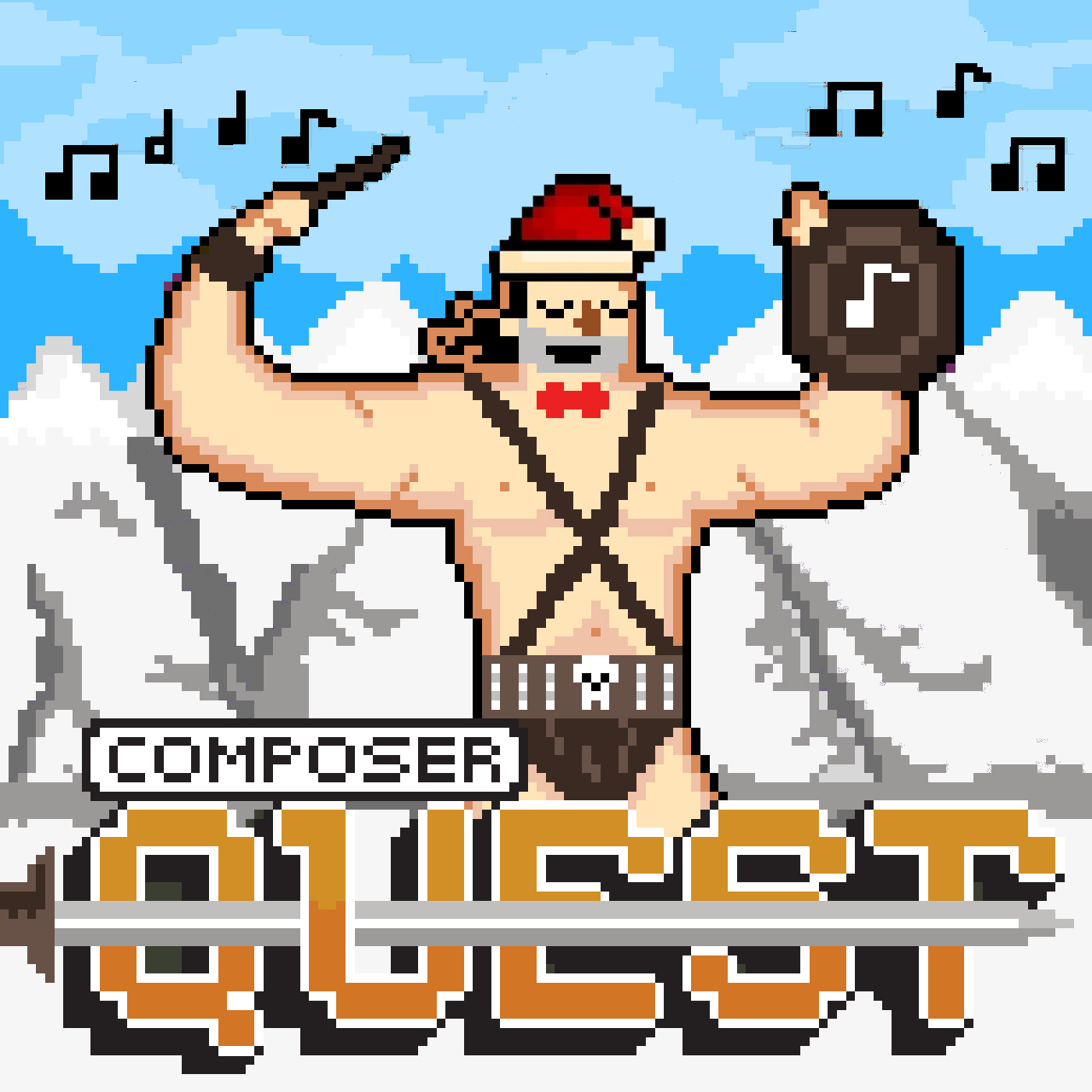 Santa visits the Composer Quest studios to kick off this special Christmas episode. You'll get to hear music from the past three quests. First, we travel out to rural Minnesota for KMS Elementary's heartwarming performance of our collaborative Christmas musical Elfluenza. Ms. Hamann's 1st-3rd graders also give us composers some advice. Next, I reveal which orchestral carol arrangements were chosen and performed by the Amadeus Chamber Symphony. Finally, we get to experience Mr. Wilson's epic journey to find a fortune cookie in Taiwan for the fortune cookie songwriting quest.
Audio clip: Adobe Flash Player (version 9 or above) is required to play this audio clip. Download the latest version here. You also need to have JavaScript enabled in your browser.
Right click to download Ep. 66, or open in iTunes.
Subscribe to Composer Quest
Episode Soundtrack
Thanks all the KMS Elementary students and Ms. Hamann for performing our Christmas musical Elfluenza. Thanks also to the Amadeus Chamber Symphony for performing our Christmas carol arrangements.
0:00 – "Lo How a Rose E'er Blooming" – Arranged by Darren Wirth
2:25 – "Rudolph the Red-Nosed Reindeer" – Performed by KMS Elementary Students
3:00 – "Elfluenza Blues" – Mary Beth Huttlin
3:20 – "O Come All Ye Faithful" – Arranged by Caleb Wenzel
3:37 – "祝你聖誕快樂" – J. Wilson
4:32 – "Bells Are Ringing Out" – Mitchell Johnson
8:03 – "Elfluenza" – Charlie McCarron
8:18 – "Christmas Jig" – Mary Beth Huttlin
11:59 – "The Elf Dance" – Michael Chergosky
13:40 – "Off to the North Pole" – Charlie McCarron
19:18 – "Joy to the World" – Arranged by Darren Wirth
21:09 – "Lo How a Rose E'er Blooming" – Arranged by Darren Wirth
23:51 – "O Come All Ye Faithful" – Arranged by Caleb Wenzel
26:30 – "Let All Mortal Flesh Keep Silence" – Arranged by Charlie McCarron
30:05 – "祝你聖誕快樂" – J. Wilson
37:56 – "Do, Dream" – Nick Syman
---