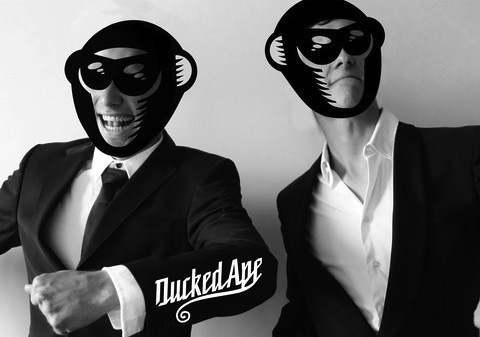 DJ/producer duo Sjoerd Huissoon and Tim van Doorne are on a quest to get one huge dance hit with their project Ducked Ape. In this episode of Composer Quest, I interview Sjoerd and his manager Budi Voogt about what it takes to break into the dance scene in the Netherlands. We also talk about what Budi looks for in new artists to sign on his label, Heroic Recordings.
Audio clip: Adobe Flash Player (version 9 or above) is required to play this audio clip. Download the latest version here. You also need to have JavaScript enabled in your browser.
Right click to download Ep. 56, or open in iTunes.
Visit DuckedApe.com for more about the duo. Visit HeroicRecordings.com to check out Budi's label and blog.
Subscribe to Composer Quest
Episode Soundtrack
Ducked Ape's music can be found on Soundcloud.
0:00 – Composer Quest intro by Ducked Ape
0:32 – "Le Dernier Soir (Original Mix)"
1:42 – "Flightnumber"
12:38 – "Street Down The Walking [System Recordings]"
15:23 – "Starshot"
20:25 – "Gemmy Flemmy"
21:29 – "Everybody's Going (Original Mix)"
27:32 – "Plinky" by Charlie McCarron
---