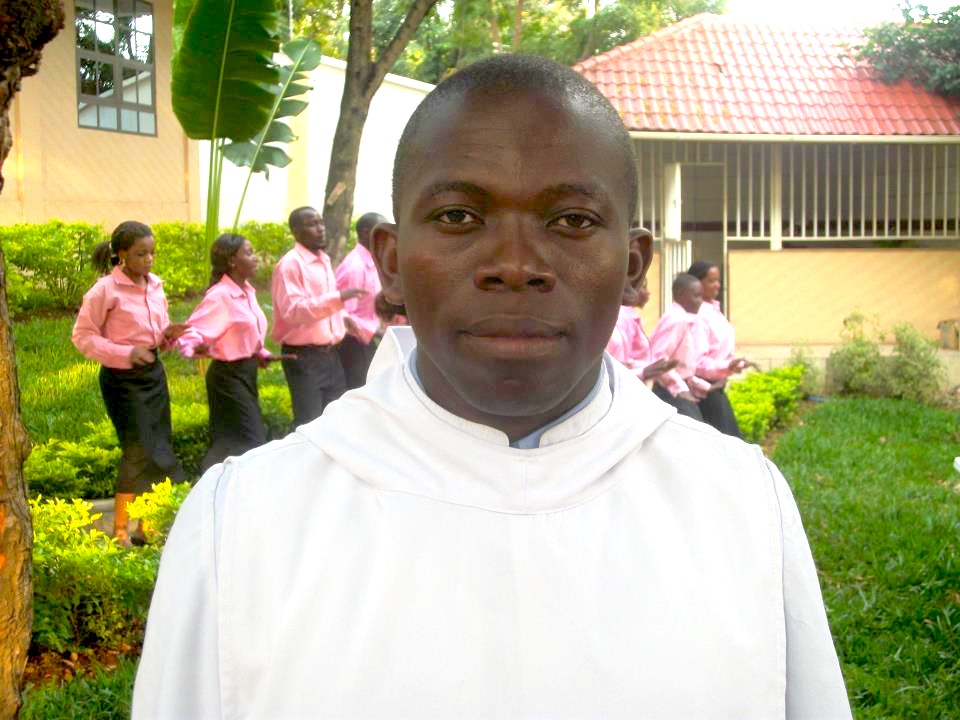 The stereotype of African rhythms being complex and fascinating is completely true. I found out firsthand during my nine months in a very remote part of Tanzania, living at Hanga Abbey and teaching English, computers, and music to kids in the village. Since most of these kids don't have access to instruments, they found a way to make totally compelling songs using only their voices.
In this episode of Composer Quest, I feature some of my students' music, plus an interview with one of Hanga's coolest monks, Brother Onesmo Sanga. He shares his new music, which features a choir and electronic organ. Hopefully you can understand his end of our conversation, despite poor audio quality and his thick Swahili accent.
Audio clip: Adobe Flash Player (version 9 or above) is required to play this audio clip. Download the latest version here. You also need to have JavaScript enabled in your browser.
Right click to download Ep. 48, or open in iTunes.
Thanks to Br. Paul Richards and the Benedictine Volunteer Corps for sponsoring my time at Hanga, and thanks to Fr. Bob Koopmann, the Noack Family, and Jeff Engholm for getting my students' songs mixed and mastered.
You can download these original student songs here.
Subscribe to Composer Quest
Charlie's First Attempt at Podcasting
In the first few months of my trip, I recorded an amateur audio journal of my trip. Enjoy!
Part 1 – Dar es Salaam: My counterpart Ben Demarais and I spend our first few days in the capitol city of Tanzania, waiting for the airline to find our luggage.
Audio clip: Adobe Flash Player (version 9 or above) is required to play this audio clip. Download the latest version here. You also need to have JavaScript enabled in your browser.
Part 2 – Hanga or Bust: I'm introduced to my students at Hanga Abbey, and I feel like I'm in the scene out of Hook where accountant version of Peter Pan meets the lost boys.
Audio clip: Adobe Flash Player (version 9 or above) is required to play this audio clip. Download the latest version here. You also need to have JavaScript enabled in your browser.
Part 3 – Hanga Jubilee: I'd be surprised if you didn't dance to these Tanzanian songs from Hanga Abbey's 50th Jubilee celebration.
Audio clip: Adobe Flash Player (version 9 or above) is required to play this audio clip. Download the latest version here. You also need to have JavaScript enabled in your browser.