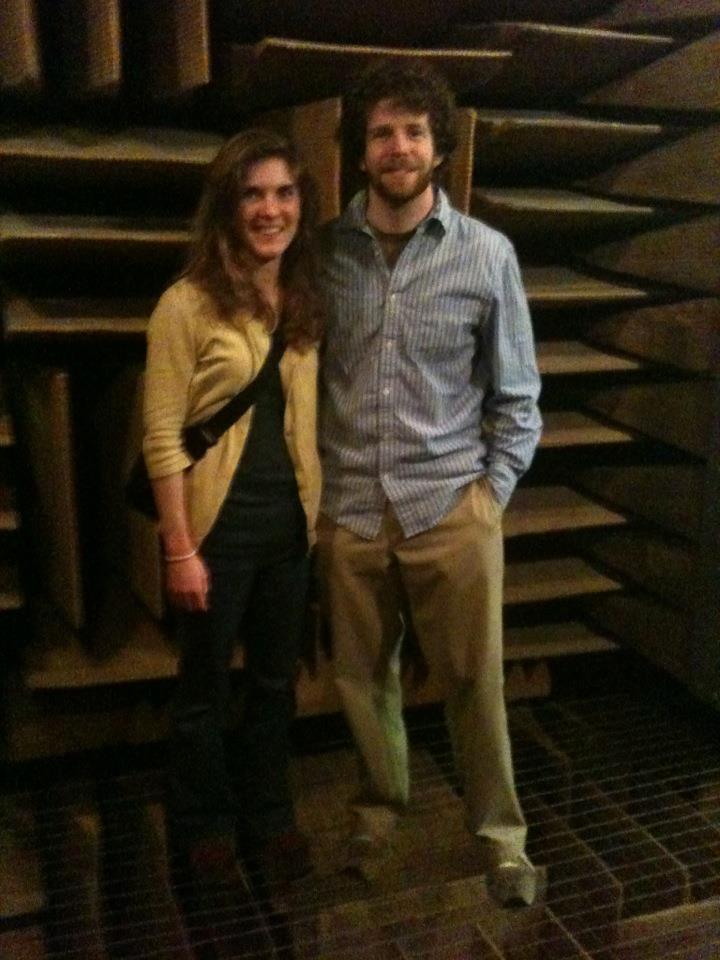 My girlfriend Maia, also an audio nerd, gave me one of the best birthday presents ever – a tour of the "World's Quietest Room"! The Guinness Book of World Records bestowed this title on the anechoic chamber at Orfield Labs in Minneapolis, Minnesota.
So what makes this chamber incredibly quiet?
The entire room is suspended to avoid vibrations from the outside (trucks driving by, air conditioners, etc.)
Giant wedges all around the room help trap sound waves. Notice we're standing on chickenwire with more wedges below us.
The room is lined with fiberglass, which is incredibly sound-absorbent. According to our tour guide, the fiberglass is much more important than the wedge design in preventing sound reflections.
Anechoic, as we learned, means the room is echo-free. The weirdest thing to hear in that room is a clap. What we think of as a "clapping" sound mostly comes from the sounds bouncing off walls. But in an anechoic chamber, you only hear the quick, weak slap coming straight from your hands.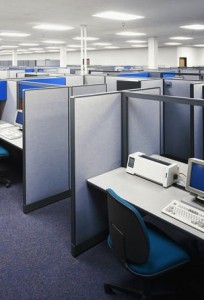 It was also interesting learning about the office sound designing they do at Orfield Labs. You would think a quieter office space is always better, right? Not the case. If you're in a cubicle and there's no background noise, you're going to hear everything going on next door with complete clarity. That's why many offices pipe in specially-generated noise to mask human speech.
Our tour guide explained one of Orfield's coolest forms of speech-masking, for times when you really need to keep a phone conversation private. Their system asks you to first record yourself saying a series of nonsense syllables. Then those audio bits get layered and played back, making your real phone conversation totally unintelligible to your cubicle neighbor.
Thanks for visiting! If you're a podcast listener interested in songwriting and composing, I humbly invite you to give my podcast Composer Quest a listen.