Luke Friedrich was too young to carry a musket when he joined his Civil War reenacting unit, so he picked up the fife and drum instead. Now, he plays in more bands than would seem possible, including Crimes, Strange, Rupert Angeleyes, Flowerstalks, Secrets, ThoughtTalk, and his primary songwriting endeavor, Squares. We talk about performing, the music business, and his fascination with horrific lyrical topics.
Audio clip: Adobe Flash Player (version 9 or above) is required to play this audio clip. Download the latest version here. You also need to have JavaScript enabled in your browser.
Right click to download Ep. 6, or open in iTunes.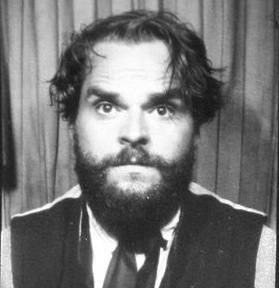 To hear Luke's songwriting, visit Squares on Bandcamp. To hear Luke's drumming, visit Crimes on Bandcamp.
Episode Playlist
0:32 – "The Fold" – Squares (Three Theories, 2013)
2:45 – "Session's Afraid" – Crimes (Good Hope, 2011)
3:25 – "Vancouv" – Crimes (Good Hope, 2011)
4:06 – "Drifting Funeral" – Crimes (Good Hope, 2011)
7:03 – "Good For You" – Squares (Three Theories, 2013)
8:45 – "Damnit" – Squares
10:42 – "Oaxaca" – Squares
15:52 – "The Fold" – Squares (Three Theories, 2013)
16:46 – "Impulses" – Squares (Three Theories, 2013)
19:30 – "Vasol Vagol Part II" – Squares (Three Theories, 2013)
19:18 – "Stress Effects" – Squares (2013)
20:28 – "So Far Forever" – Squares (Three Theories, 2013)
Listen and Subscribe