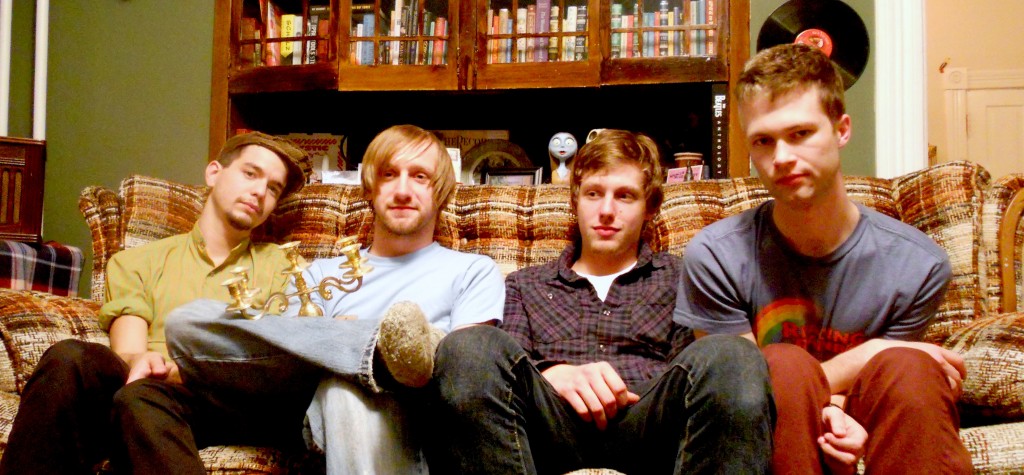 This week I had the treat of recording with a band I just met. I saw Head Eclectic at the 331 Club and asked if they had a CD. Nothing! What a travesty. So I asked them to be a part of this song a week challenge, and the results are in.
A Minor Monster
by Head Eclectic
She checks her balances
Update the deficits
Print more money quick
Blueprint the Mazes
And as for the kids let 'em sleep
All their problems mapped out in their dreams
He looks behind him in the street
His Hands are full of sand but empty
But empty
Put all your problems on the kids
Just to see how they handle it
She gazes at them sleeping in bed
Strangely they remind her of herself
All their problems mapped out in the trees
He looks into the street
He's red from all the heat
Who's got the big red shoes, he asks
Kid, here's looking at you
With the look in his eye…
Meet me at the very bottom
Josiah Quick – Vocals, Guitar
Wyatt Simmer – Bass
Thomas Myhre – Synth, Rhodes Piano
Joshua Perez – Drums
"A Minor Monster" challenged my mixing skills right away; it's the first song of this challenge to have live drums. I used all five of my microphones (see this post for the specs) and tried to find the best spots to place them. I put one mic over the hi-hat, one near the floor tom and ride cymbal, one right next to the snare and high tom, and one right underneath the crash cymbal. I stuck my kick drum mic right into the soundhole, about 4 inches behind the beater.
We were having some trouble getting the snare to sound good. It had a ton of ugly ringing tones. Luckily Joshua had a trick up his sleeve. He rolled up small pieces of (clean) toilet paper and taped them right on the snare head. They were perfect improvised mutes.
Because the whole rest of the band is electric (aside from Josiah's vocals), I had them plug in directly to my mixer, and we recorded everything simultaneously. Then later on, I ran Josiah's direct guitar recording through his amp and re-recorded it. For the final electric guitar track, I ended up using a mix of both the amped recording and the direct-in recording (with a number of Ableton effects).
It was great working with these guys. Check them out next time they're playing around the Twin Cities. facebook.com/headeclectic