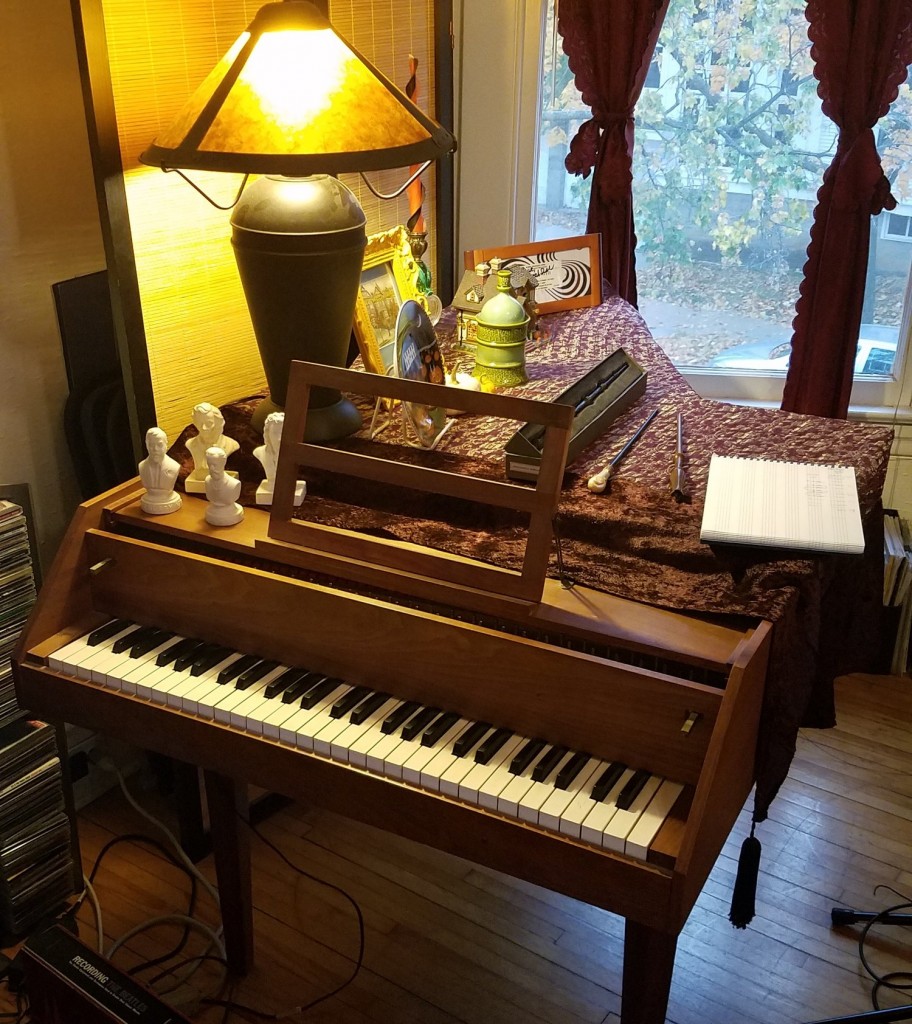 Ever since my friend and former roommate Mitchell Adam Johnson got a harpsichord (for $150!), I've wanted to record samples of it and make it into a digital MIDI instrument. Last week we finally did it! Mitchell played every single harpsichord note while I recorded, and I later turned it into an Ableton Live instrument. From there, I sent it to Brian Funk (aka AfroDJMac), and he put some finishing touches on it and featured it on his site.
Download it for free on the AfroDJMac blog.
Brian also posted a great video showing off the instrument:
The advantage of sampling a harpsichord over almost any other instrument is that it's consistently the same volume no matter how hard you hit the note. That means we didn't have to record a ridiculous number of note strikes. We recorded one super long note and two short notes. The long note is used for legato playing, and it cuts off when the note is released. A trick to making it sound natural is that whenever this long note is released, we trigger the sound of the actual harpsichord key being released, which is kind of a muted pluck sound. The two short notes are used for staccato playing, and the instrument randomly chooses between the two notes to keep it varied if the same note is repeated several times.
Hope you enjoy this harpsichord instrument! It's my first sampled instrument on this scale, and it was a blast learning how to make one.