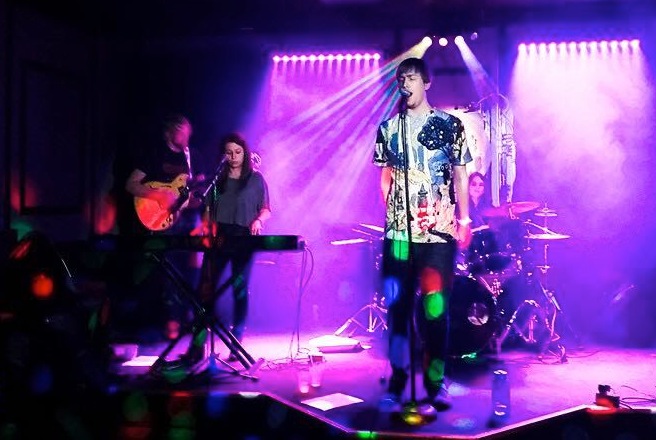 Jess Scherer and Peter Lund faced a songwriting quandry: what do you write about when you've been happily married for several years? They decided to stretch their imaginations by writing a magical concept album about wizards, and it turned out to be great songwriting fuel. In this episode of Composer Quest, our conversation covers songwriting tips, circuit bending a teletubby, and a nomination for the greatest Texas jingle of all time.
Audio clip: Adobe Flash Player (version 9 or above) is required to play this audio clip. Download the latest version here. You also need to have JavaScript enabled in your browser.
Right click to download Ep. 149, or open in iTunes.
You can find Jess and Peter's band Stripes on Stripes on Bandcamp, Twitter, or Facebook. Here's Jess and Peter's on-the-spot Composer Quest theme:
Support Composer Quest on Kickstarter
I'm planning a podcasting expedition around the US, Australia, and Taiwan for the final season of Composer Quest in the fall. If you want to make this seventh season happen, show your support here. Thanks!
Subscribe to Composer Quest