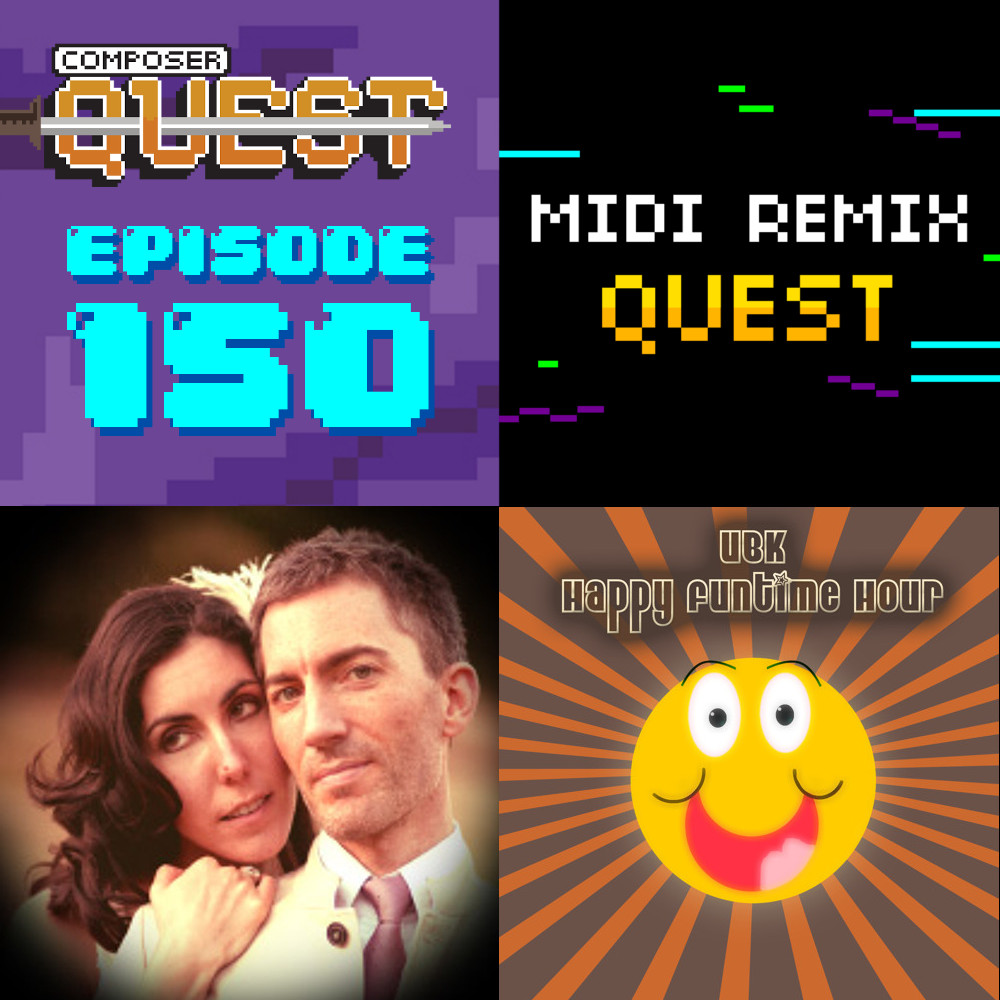 For this special 150th episode of Composer Quest, I got to talk with Gregory Scott, co-host of my favorite music production podcast, the UBK Happy Funtime Hour. Gregory answers my tough music production questions like: "what effect would you use if you could only choose ONE?" He also shares his process in creating the upcoming Sneaky Little Devil record with his wife Sarah.
Also in this episode, you'll get to hear the results of our MIDI Remix Quest, where composers swapped MIDI data and blindly added their own sounds. You can hear and download all the resulting tracks on Bandcamp.
Audio clip: Adobe Flash Player (version 9 or above) is required to play this audio clip. Download the latest version here. You also need to have JavaScript enabled in your browser.
Right click to download Ep. 150, or open in iTunes.
Subscribe to Composer Quest