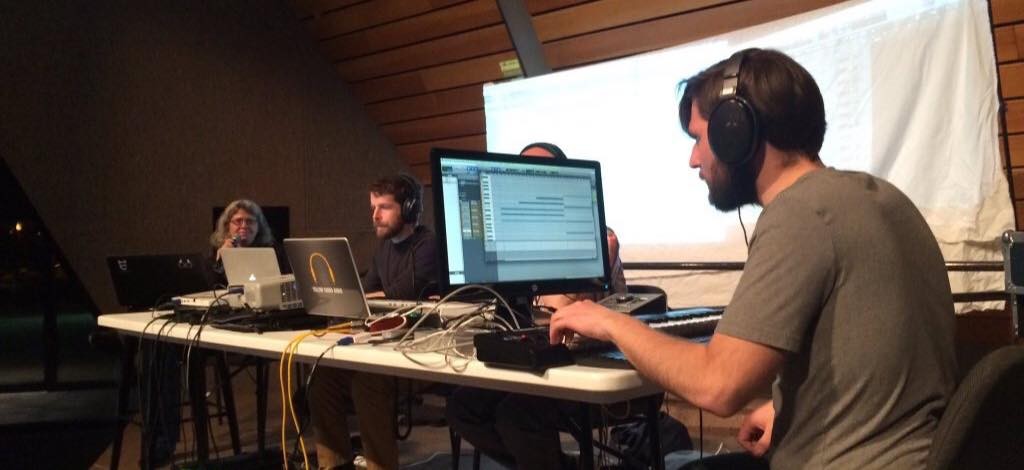 A few weeks ago, I got to participate in a very fun live composing event at GlitchCon, called Game Music Melee. Three of us composers got up onstage to write video game music on the spot, based on game suggestions from the audience, in JUST 30 MINUTES. Not a lot of time. Emily Reese of the Level with Emily podcast hosted, and after two rounds of composing, she interviewed us about our process. It turned out so cool, I wanted to post it as this week's Composer Quest episode.
Audio clip: Adobe Flash Player (version 9 or above) is required to play this audio clip. Download the latest version here. You also need to have JavaScript enabled in your browser.
Right click to download Ep. 145, or open in iTunes.
Thanks to Emily Reese for hosting, and thanks to Troy Strand and Robert Frost III for being excellent composing companions. As a sidenote, Kare11 just did a nice story about the growing Minnesota video game scene, and they shot part of their story at GlitchCon! Also, thanks to our audio engineer Bryan Schumann.
Subscribe to Composer Quest