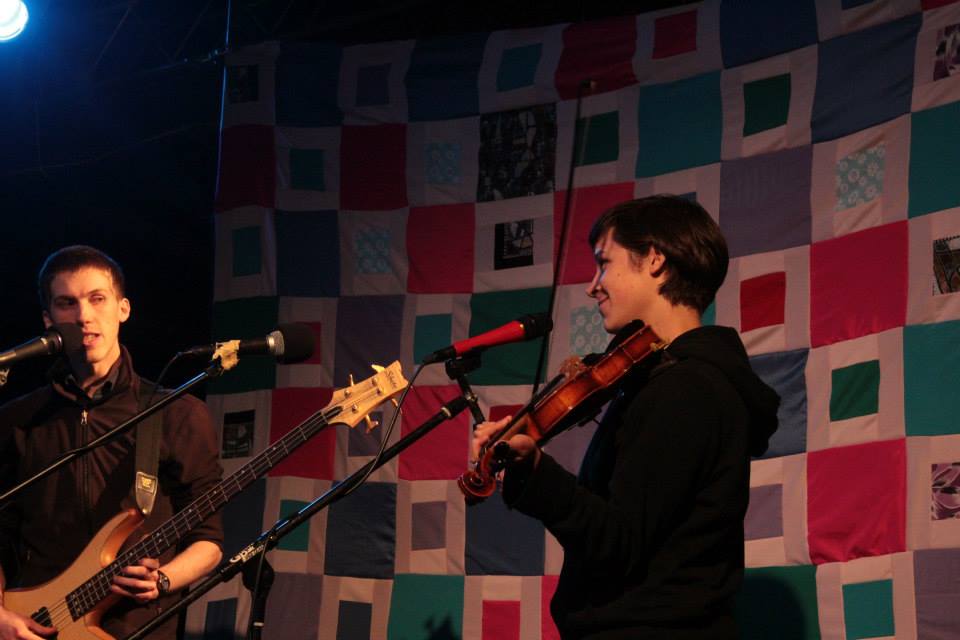 Are you a "gardener" composer or an "architect" composer? My new (almost) neighbors Michael Maiorana and Mandy Fassett came over to talk about their different composing styles for today's episode of Composer Quest. They decided that Mandy is usually the "gardener" and Mikey is usually the "architect." In other words, Mandy uses her jazz improv background to grow a musical "seed," not knowing where her composition will end up, and Mikey approaches many of his compositions with a clear structure in mind. But they've come together to create improv looped music with violin, bass, and rubber bands in the project Snak Atak. Also, I got to learn about Faygo, the soda from Mikey's home state and the Insane Clown Posse's drink of choice.
Audio clip: Adobe Flash Player (version 9 or above) is required to play this audio clip. Download the latest version here. You also need to have JavaScript enabled in your browser.
Right click to download Ep. 141, or open in iTunes.
Check out their joint Bandcamp page, the Snak Atak SoundCloud page, and their individual SoundCloud pages: Mikey and Mandy.
Subscribe to Composer Quest