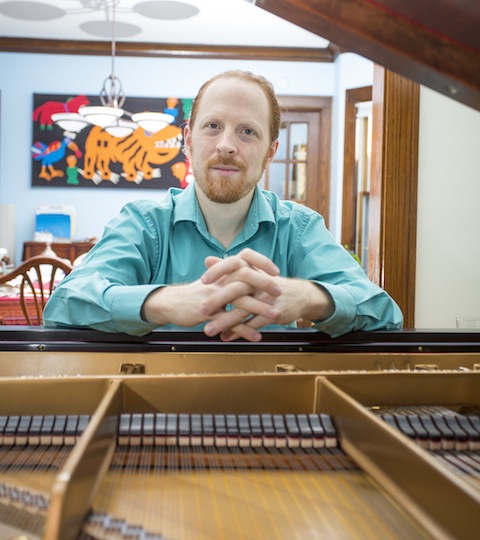 What do Chopin and Jimi Hendrix have in common? What do "Graceland" and "Yesterday" have in common? How do mp3s work? What is the purpose of music? These are just a few of the random topics Paul Cantrell and I talk about in today's episode of Composer Quest. He has a ton of golden nuggets for composers, and you'll get to hear him live at the piano, explaining the composing styles of Chopin, Brahms, and Paul Cantrell himself.
Audio clip: Adobe Flash Player (version 9 or above) is required to play this audio clip. Download the latest version here. You also need to have JavaScript enabled in your browser.
Right click to download Ep. 104, or open in iTunes.
Make sure to check out Paul's piece The Broken Mirror of Memory at innig.net, and the new version on bass clarinetist Pat O'Keefe's Contents May Differ. If you're in Minnesota, make sure to check out Paul's New Ruckus events – I always enjoy going to his Composer Nights.
Subscribe to Composer Quest
---