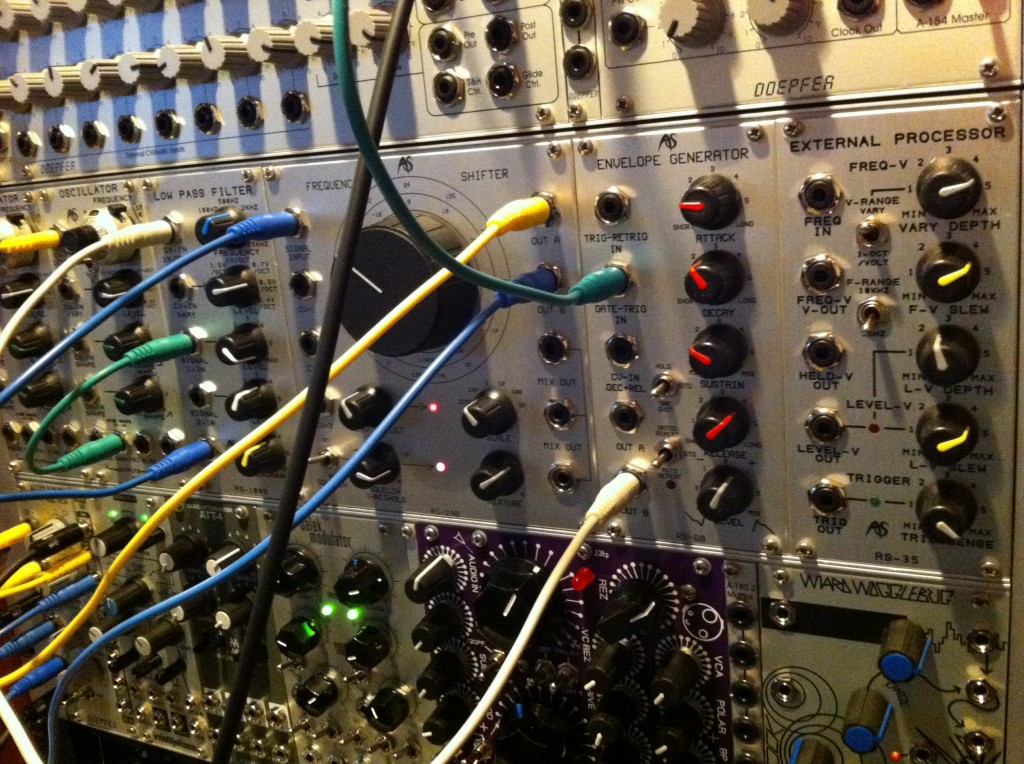 Mike Olson schooled me in the ways of old-fashioned analog electronic composing, where you only have dials and cords to create music with. In this episode of Composer Quest, Mike shares how his creative process works when he's at his modular synthesizer. We also talk about how to sound-treat your home studio, and what makes music go from merely "perfect" to "hair-raisingly transcendent."
Audio clip: Adobe Flash Player (version 9 or above) is required to play this audio clip. Download the latest version here. You also need to have JavaScript enabled in your browser.
Right click to download Ep. 102, or open in iTunes.
Episode Soundtrack
All the music from this episode is by Mike Olson. MikeOlsonMusic.com has all these track, with notes on each one.
Subscribe to Composer Quest
---