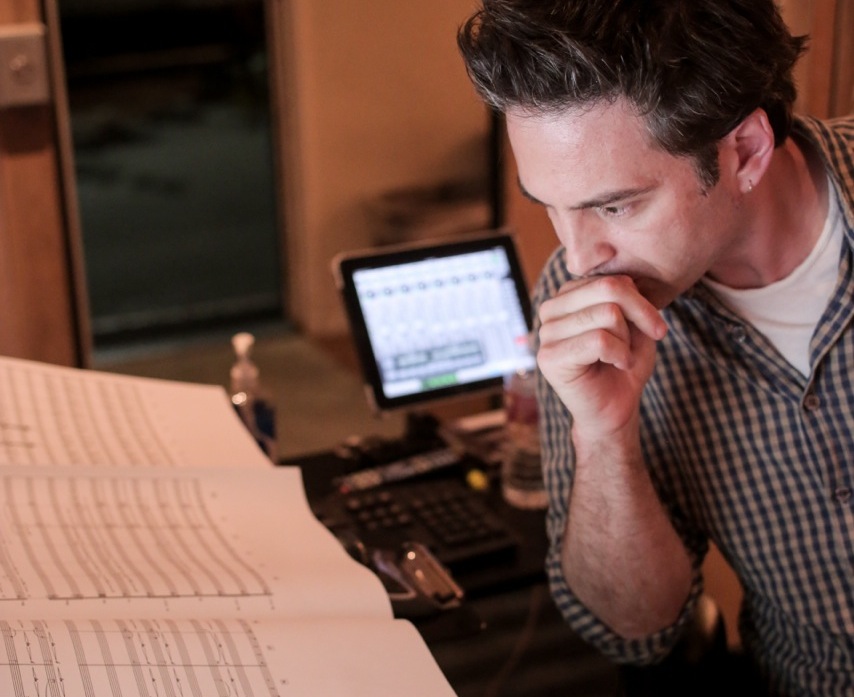 When Jeff Russo's band Tonic hit it big in the 90s, he was just beginning to get interested in film and television scoring. Now his IMDb page is chock full of major TV credits, including composing for CBS's Hostages, 50 Cent's Power, USA's Necessary Roughness, Showtime's Weeds, etc. His most creatively fulfilling work, though, has been on the FX show Fargo, for which he just got an Emmy nomination. I'm excited to bring you my interview with Jeff, which marks the start of Composer Quest: Season 3. We get a behind-the-scenes glimpse into how Jeff writes for Fargo, and he explains why a classical music theory background isn't necessary to compose for orchestra. He also talks about the creative challenge of scoring the upcoming CSI: Cyber…
"These crimes are taking place in the computer, so I have to figure out how to pull out the emotional aspect of that. Where do I find the emotional content there? Because in these procedural shows, it's not a lot about the characters, it's about the crime. The crime is the central character."
Audio clip: Adobe Flash Player (version 9 or above) is required to play this audio clip. Download the latest version here. You also need to have JavaScript enabled in your browser.
Right click to download Ep. 96, or open in iTunes.
The Fargo Original Soundtrack can be found on Amazon or iTunes. You can follow Jeff Russo @jeffersonrusso and Tonic @tonicband.
Special thanks to Jana Davidoff at CW3PR for arranging this interview, and a big thanks to Jeff for taking the time to talk.
If you're curious about how I made the chiptune song for my patron Rob Waite, check out this blog post, which has screenshots and music samples.
Subscribe to Composer Quest
---