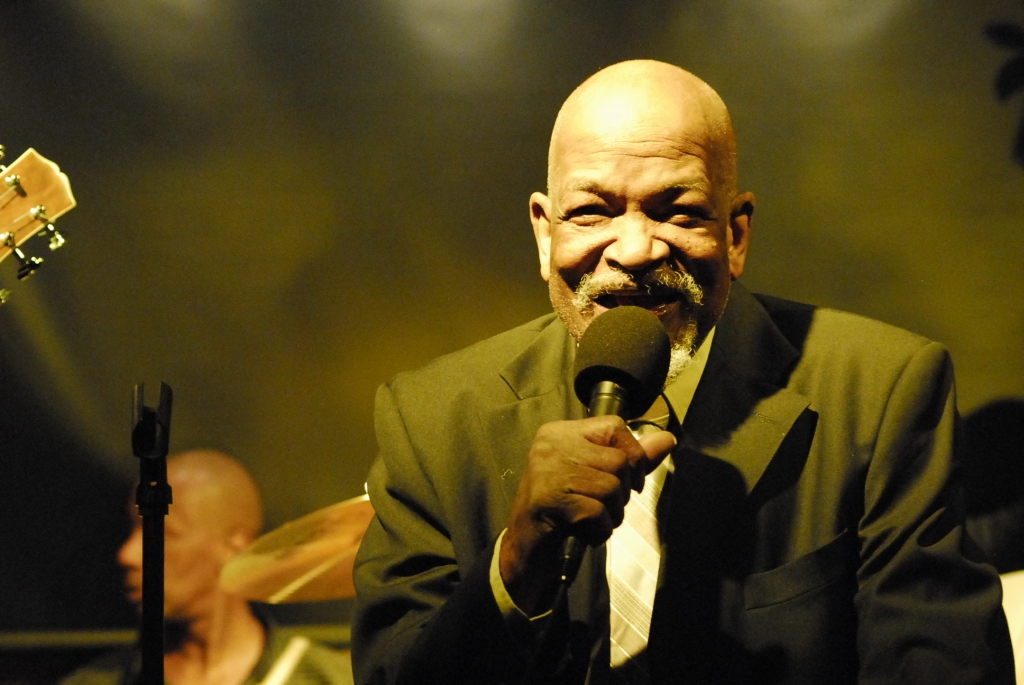 In the last Composer Quest episode, we got to hear from two entertainment lawyers about how to get your music into films and TV, without getting screwed by a bad contract. In this episode, we hear the story of someone who DID get screwed by the music industry, jazz musician Jimmy Norman. He had to keep gigging at age 74 just to scrape by, even though he had worked with the likes of Jimi Hendrix and Bob Marley, and co-wrote the Rolling Stones hit "Time Is on My Side." Jason DeBose, producer of the documentary The Music Never Dies, came in to tell me Jimmy's story.
Also in this episode, we get to hear a philosophical panel discussion from the Minnesota Music Coalition about giving your music away for free. When does it make sense to offer free downloads? And should you let someone else use your music in a film for free?
Audio clip: Adobe Flash Player (version 9 or above) is required to play this audio clip. Download the latest version here. You also need to have JavaScript enabled in your browser.
Right click to download Ep. 95, or open in iTunes.
If you'd like to help support The Music Never Dies, you can do so on IndieGoGo until August 28th, 2014.
Thanks to the panelists Casey Rae (Future of Music Coalition), Tom Loftus (Modern Radio Record Label), and our MMC friend, Ellen Stanley.
Subscribe to Composer Quest
Resources From the Episode
---