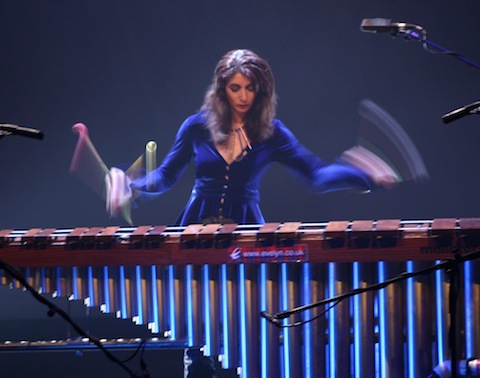 Evelyn Glennie lost her hearing by the age of 12, but that didn't stop her from becoming a percussion virtuoso, a three-time Grammy winner, and a Dame Commander of the British Empire. In this Composer Quest interview, she shares some really interesting ideas about dynamics and writing for percussion. We also talk about her collaborations with Björk, composer John Corigliano, and guitarist and improviser Fred Frith.
Audio clip: Adobe Flash Player (version 9 or above) is required to play this audio clip. Download the latest version here. You also need to have JavaScript enabled in your browser.
Right click to download Ep. 88, or open in iTunes.
Stick around until the end of the episode to hear what your fellow Composer Quest listeners wrote for our four-hand piano quest.
Visit Evelyn's website to hear more of her music, and connect with her on Twitter and Facebook.
Subscribe to Composer Quest
Episode Soundtrack
---