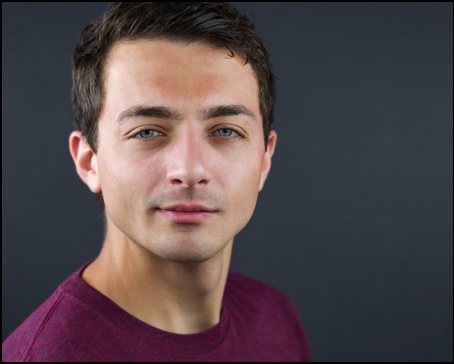 Alex Cooke majored in Math, Psychology, and Theater, but he eventually came back to his first true passion – music. He's an interesting guy, and in this Composer Quest interview, we talk about everything from composing in odd time signatures to the most common Red Hot Chili Peppers chord progression. He also shares a bunch of practical advice on making your pieces both playable and artistically cohesive.
Audio clip: Adobe Flash Player (version 9 or above) is required to play this audio clip. Download the latest version here. You also need to have JavaScript enabled in your browser.
Right click to download Ep. 90, or open in iTunes.
Subscribe to Composer Quest
Episode Soundtrack
Alex Cooke composed all the music in this episode, except "Another Year Gone" by Alex Figueroa.
0:00 – Petrichor (Clarinet sextet from highSCORE festival in Italy)
2:27 – Insistence
4:27 – Onward
6:54 – Ripple mvmt. III
9:03 – Another Year Gone – Alex Figueroa (Based on Professor Snape from Harry Potter)
16:03 – Dancing Under Influence (For the RED Company)
18:37 – Lac de Feu (ASCAP Finalist)
27:04 – Echoed
---