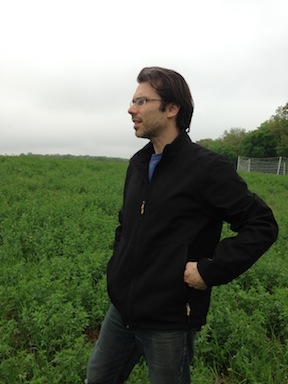 In order to be more productive, composer Justin Merritt once tried polyphasic sleeping, meaning he slept only a couple hours per day. After countless hours of busyness, he finally came to the revelation that he just needed to feel bored to become inspired. In this episode of Composer Quest, Justin and I talk about how Buddhist philosophies have influenced his life as a composer, and he shares some great composition advice he gives to his students at St. Olaf. Justin also explains how he invented a unique system of creating scales and modulating, which he used in his beautiful piece "Lachryme" for string orchestra.
Audio clip: Adobe Flash Player (version 9 or above) is required to play this audio clip. Download the latest version here. You also need to have JavaScript enabled in your browser.
Right click to download Ep. 83, or open in iTunes.
Visit mooneast.com for more of Justin Merritt's music. Here's the Elliot Carter repetition study Justin talks about in this interview.
Subscribe to Composer Quest
Episode Soundtrack
All the music in this episode was composed by Justin Merritt.
---