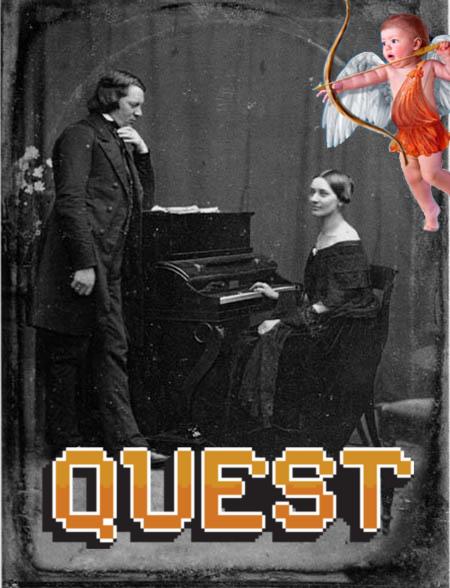 The 7th Composer Quest Quest is here! As Valentine's Day quickly approaches, I challenge you to write a piece of music for your valentine. The twist is, it must be for your valentine to perform, not you. So if that special someone plays an instrument or sings, this is the perfect opportunity to give him or her a unique gift. Don't feel limited to writing for a romantic valentine, either; you could also choose a friend or family member.
Listen to the announcement episode for some more inspiration:
Audio clip: Adobe Flash Player (version 9 or above) is required to play this audio clip. Download the latest version here. You also need to have JavaScript enabled in your browser.
Right click to download Ep. 70, or open in iTunes.
To officially finish this quest and get added to the Composer Quest Hall of Fame Page, send your finished piece to me (charlie@composerquest.com) by Monday, February 17th. You can send me your score, a MIDI file, an mp3, whatever (please use wetransfer.com for mp3 files).
Good luck!
Subscribe to Composer Quest
Episode Soundtrack
Thanks to everyone who submitted music for this episode! Here are the songs I chose: