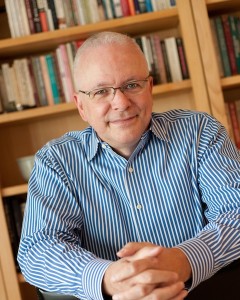 Craig Carnahan has been a part of the American Composers Forum since it was small enough to fit in a living room. In this episode of Composer Quest, he shares advice on writing grants, getting performances of your music, and arranging copyrighted material. Craig explains how ACF's Innova recording label works, and why it's such a great opportunity for composers. We also get to hear a few of Craig's original pieces.
Audio clip: Adobe Flash Player (version 9 or above) is required to play this audio clip. Download the latest version here. You also need to have JavaScript enabled in your browser.
Right click to download Ep. 69, or open in iTunes.
Subscribe to Composer Quest
Episode Soundtrack
All the music in this episode was composed by Craig Carnahan.
0:00 – Everyone Sang – Performed by the 2013-14 MMEA All-State Mixed Choir
1:08 – Notturno – Performed by Joe Johnson (cello) and Timothy De Prey (piano)
14:29 – Thou Shalt Know Him When He Comes – Performed by St. Martin's Chamber Choir
35:07 – A Cradle Song – Performed by St. Martin's Chamber Choir