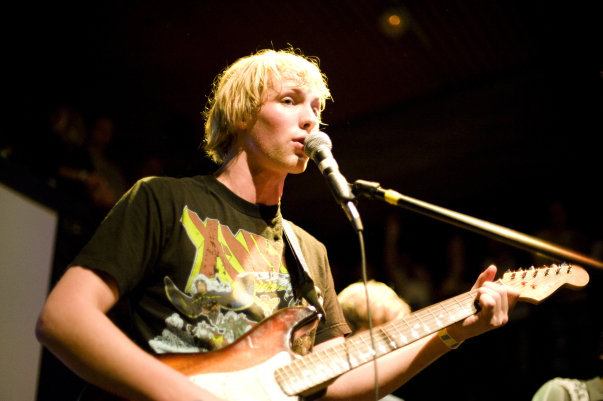 Guitarist Dylan McFarling is obsessed with studying the work of other songwriters and composers, all the way back to Bach and his ingenious Musical Offering. In this episode of Composer Quest, Dylan shares his songwriting tips and explains how string quartets have inspired the way he orchestrates guitar and voice in his songs. Also in this episode, you'll hear some beautiful, previously unrecorded songs that Dylan performed live in the Composer Quest studio.
Audio clip: Adobe Flash Player (version 9 or above) is required to play this audio clip. Download the latest version here. You also need to have JavaScript enabled in your browser.
Right click to download Ep. 63, or open in iTunes.
Dylan McFarling's solo EP will be coming out in early 2014, so stay tuned by following him on Twitter.
Subscribe to Composer Quest
Episode Notes
Here are the pieces of music Dylan and I talked about in this episode:
Here are the names of Dylan's original songs from the episode:
0:00 – Original Composer Quest intro by Dylan McFarling
5:08 – "Dreamtime Tragedy – Epilogue" by Dylan McFarling (unreleased)
11:27 – "Call Me Crazy" by Dylan McFarling (unreleased)
19:26 – "The Night" by Paul Spring (Paul Spring, 2012)
21:26 – "Grey and Green" by Dylan McFarling and Paul Spring (unreleased)
23:09 – "A Work in Progress" by Dylan McFarling (unreleased)
31:38 – Unreleased instrumental piece by Dylan McFarling
---