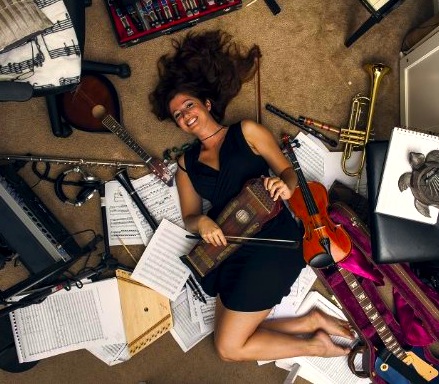 DJ, opera singer, and film composer Brooke deRosa is making a name for herself around LA. She recently sang operatic vocals on Ghostface Killah's new album 12 Reasons to Die and performed on Jimmy Fallon with the group. In this episode of Composer Quest, Brooke gives us some practical advice she's learned from scoring over 15 films and TV shows in the past five years. She also shares tips on composing for vocalists.
Audio clip: Adobe Flash Player (version 9 or above) is required to play this audio clip. Download the latest version here. You also need to have JavaScript enabled in your browser.
Right click to download Ep. 60, or open in iTunes.
Check out Brooke on Twitter, Soundcloud, and her website.
Here's a clip of her performing "I Declare War" with Ghostface Killah on Jimmy Fallon:
Subscribe to Composer Quest
---