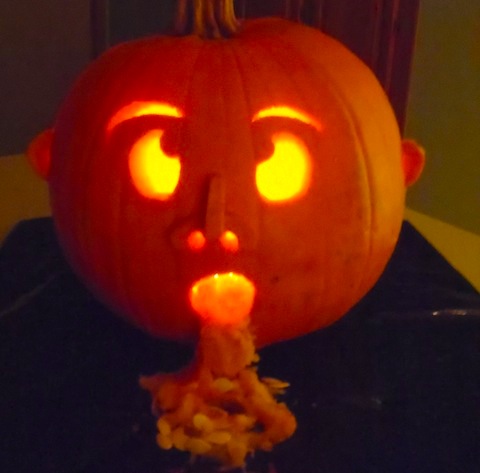 Your regular Composer Quest host has been replaced by a Demonic Overlord. Enjoy this talk with William Dodson and Wendell Jones, who compose Halloween music as the duo Sideshow Sound Theatre. Stay until the end to hear a brand new song by the Demonic Overlord himself, about one of his favorite pastimes.
Audio clip: Adobe Flash Player (version 9 or above) is required to play this audio clip. Download the latest version here. You also need to have JavaScript enabled in your browser.
Right click to download Ep. 58, or open in iTunes.
You can find more of Sideshow Sound Theatre's music on Soundcloud. Stay posted about their new album commentary and film score podcast on their Facebook page.
Subscribe to Composer Quest
Episode Soundtrack
Most of the music in this episode came from Sideshow Sound Theatre's new Halloween album, The WTF Paranormal Agency.
0:00 – Original Composer Quest intro by Sideshow Sound Theatre
0:18 – "The Phantoms of Greenhill Manor"
3:00 – "An Insidious Intermission"
4:08 – "The Quest of Darkness"
7:17 – "The Undead Lounge"
7:24 – "The WTF Paranormal Agency"
8:08 – "There Will Be Monsters!"
9:27 – "The Phantoms of Greenhill Manor"
9:54 – "The WTF Paranormal Agency"
12:30 – "An Ominous Overture" (Twisted Tales & Scary Stories)
17:20 – "Things That Go Bump in the Night"
23:48 – "The Undead Lounge"
24:37 – "I Like Eating Cute Puppies" by The Demonic Overlord of the Undead and All Things Unholy in the Third Ring of Hell
---