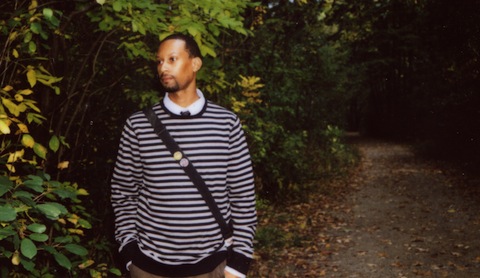 Desmond Simmons, a.k.a. PreciseHero, produces music using only open-source software – he says his computer is too old to handle anything other than Linux. So how did Desmond's DIY mixes end up on the Japanese label P-Vine Records? Creative fortitude and a collaborative spirit have been keys to Desmond's success. In this (50th!) episode of Composer Quest, Desmond shares his thoughts on our remix culture, and why 70s Brazilian music is the best kind to sample from.
Audio clip: Adobe Flash Player (version 9 or above) is required to play this audio clip. Download the latest version here. You also need to have JavaScript enabled in your browser.
Right click to download Ep. 50, or open in iTunes.
Everything you need to know about Desmond Simmons can be found at precisehero.com. Visit the bottom of this post for a full list of the tracks from this episode.
Subscribe to Composer Quest
Charlie's Music Production Lesson
At the end of this episode, I break down one of my own sample-based productions, a musical mashup of the band Spencer McGillicutty (remember Mitchell Johnson from Ep. 1 and Ryan Ruff Smith from Ep. 2?). Here's a screenshot of the intro in Ableton Live (click the image to expand):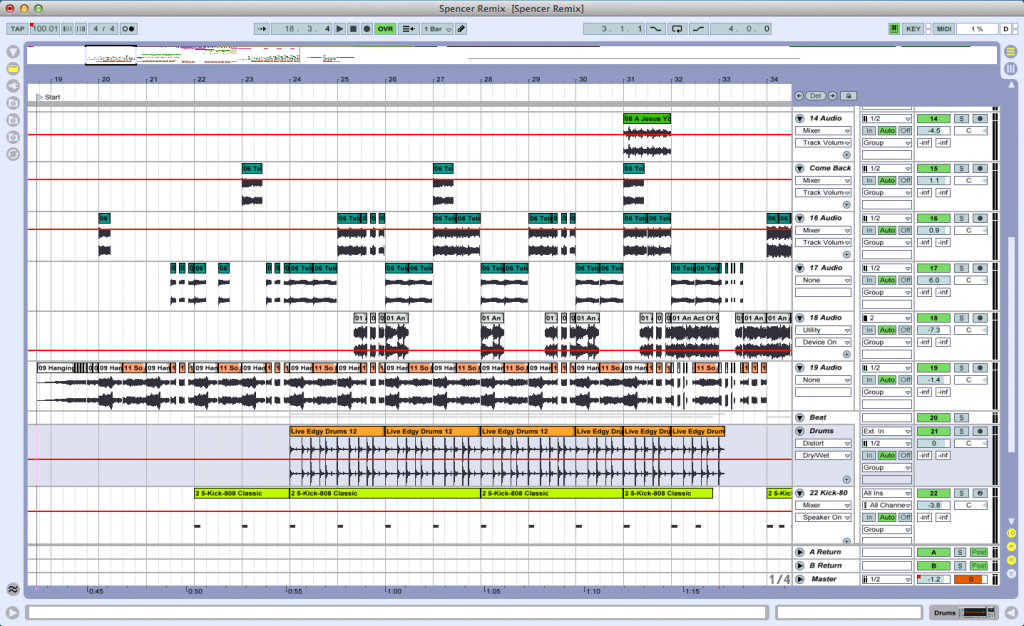 From now on, I'm going to refer to this technique as the zebra method. I took samples from two separate songs and spliced them together, alternating every 1/2 measure.
Episode Soundtrack
0:00 – Original Composer Quest theme by Desmond Simmons
0:44 – "60km/hour" – Rheason Love (60km/h + Transitional Jive, 2013)
3:00 – "Transitional Jive feat. Soul Hug" – Rheason Love (60km/h + Transitional Jive, 2013)
6:37 – "A Secret Garden" – Beagles (A Secret Garden, 2013)
7:25 – "A Secret Garden [a capella]" – Beagles (A Secret Garden, 2013)
8:48 – "Victory Lap" – PreciseHero (Particle (moments), 2007)
11:48 – "Parisian Circus" – PreciseHero (A.M. Stretch, 2012)
12:15 – "Familiar, pt. 2" – PreciseHero (Canon, 2012)
15:38 – "Fourth Wind" – PreciseHero (Canon, 2012)
17:12 – "Avec Moi" – PreciseHero (Avec Moi, 2013)
24:12 – "Come Back (Spencer McGillicutty Mashup) – Charlie McCarron
28:08 – "Prefix [Obsidian Blue mix]" – PreciseHero (Particle (moments), 2007)
---