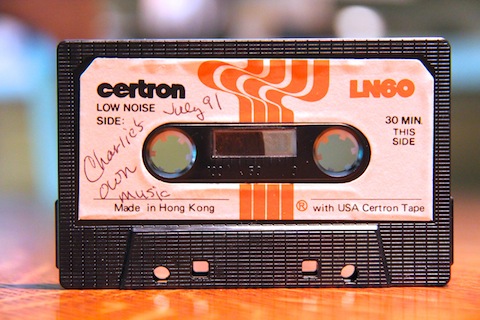 I set out to create the first episode of Composer Quest Season Two, and ended up with this "heavenly" look back at my musical history, embarrassing demos and all. So now, for something completely different…
Audio clip: Adobe Flash Player (version 9 or above) is required to play this audio clip. Download the latest version here. You also need to have JavaScript enabled in your browser.
Right click to download Ep. 47, or open in iTunes.
Special thanks to my roommate Pat Smith for helping out with this episode.
Subscribe to Composer Quest
Episode Soundtrack
0:00 – "Video Game Theme A" (unreleased, 2008)
2:33 – "Emptiness" (The Mystery of Grey Matters: L, 2008)
5:23 – "Buddha on the Road" (2013)
6:47 – "There's Always Adventure" (unreleased, 2011)
8:52 – "Bright Lights (Working Title)" (unreleased, 2012)
10:53 – "Star Reaction Main Theme" (For upcoming video game Star Reaction, 2012)
13:17 – "Nothing Flower" (Cagetones – Did You See the Moon?, 2012)
13:50 – "Grandma and Grandpa" (SpinTunes Songwriting Contest #3, 2011)
19:01 – Various minidisc recordings I made during high school (circa 2002)
20:39 – "Continuum" (unreleased, circa 2003)
21:57 – "Dawn of Twilight" (unreleased demo, 2007)
22:48 – "Dawn of Twilight" (The Mystery of Grey Matters: L, 2008)
24:44 – "I" (The Mystery of Grey Matters: L+R, 2008)
27:25 – "Pigs Go (Working Title)" (unreleased, 1991)
---