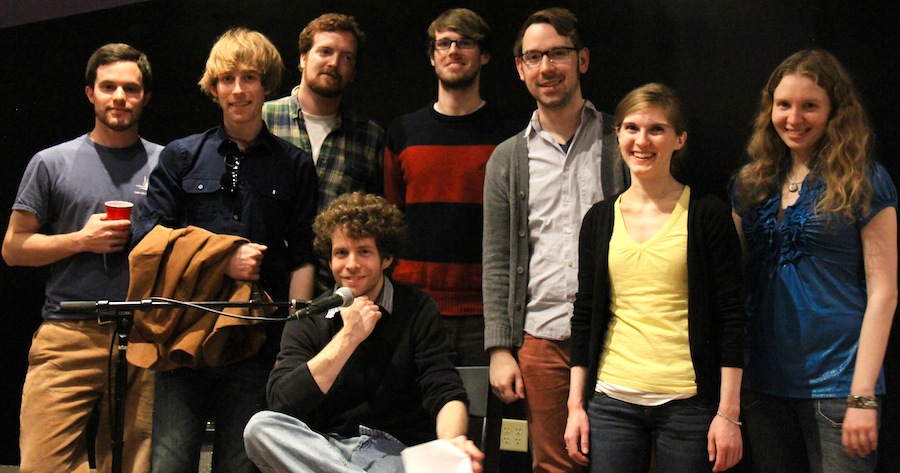 We recently had our first ever Composer Quest concert at Yoga Sol. The Twin Cities Trio performed some awesome listener-submitted arrangements of pop tunes and film/video game scores for bassoon, clarinet, and oboe. We also got to hear the indie pop duo Matt & Donna Schubbe, indie rocker Peter Frey of Kazyak, and indie folker Paul Spring. Here's a special Composer Quest podcast episode with highlights from the concert.
Audio clip: Adobe Flash Player (version 9 or above) is required to play this audio clip. Download the latest version here. You also need to have JavaScript enabled in your browser.
Right click to download Ep. 41, or open in iTunes.
Download the Twin Cities Trio's whole set for FREE on Bandcamp while supplies last.
The Twin Cities Trio performing "Super Mario Bros Suite," arranged by Kyle Gray Young.
"Call Me Maybe," arranged by Dave Kropf.
Subscribe to Composer Quest
---