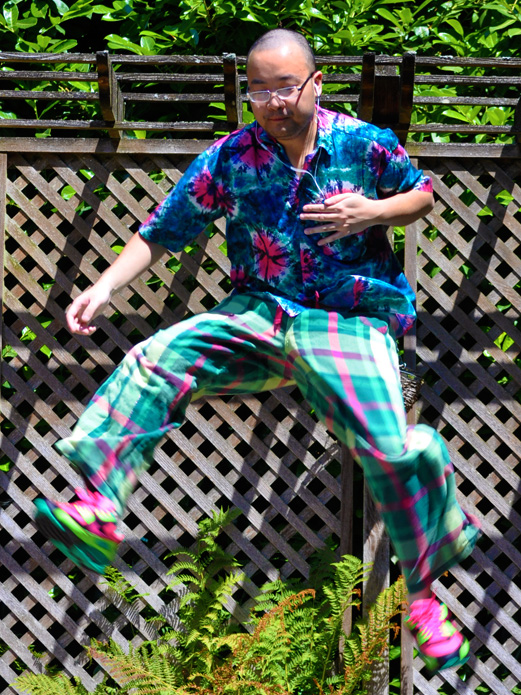 A truly unique figure in the electronic music world, Torley describes himself as a "time-traveling, universe-crossing, autistic, cyberpunk monk." I was drawn in by the (over 800!) videos on Torley's YouTube page, many of which are thoughtful talks by Torley on music composition, creativity, and his life experiences. In Composer Quest episode 38, Torley talks with me about Asperger's syndrome, his hearing disorder called hyperacusis, his job in the online world Second Life, and of course, his advice on making otherworldly sounds.
Audio clip: Adobe Flash Player (version 9 or above) is required to play this audio clip. Download the latest version here. You also need to have JavaScript enabled in your browser.
Right click to download Ep. 38, or open in iTunes.
For more awesome stuff from Torley, visit his website and YouTube page.
Subscribe to Composer Quest
Special Features!
As with all my podcast guests, I challenged Torley to create an intro track. Well, he challenged me back! He asked me to record samples for him, so I sampled my junky Casio keyboard, my Tanzanian kalimba, my rinky-tink piano, etc. Torley took these samples and came back to me with a 4-minute track, "Tiki Riot Style":
Here's the dream that inspired Torley's track:
I dubbed this "Tiki Riot Style" because during the last two weeks, I've had recurring dreams of an outbreak within a cargo cult somewhere in an alterna-Polynesian-esque island community. A place that has both sand and snow, and many enigmatic giant head sculptures from presumably earlier civilizations. Thus, a story through sound, it combines a tribal spirit with techy sophistication.
Since Torley suffers from the hearing disorder hyperacusis, he has to do special EQing when producing, to hear his music in the same way his listeners will. In fact, he creates two mixes of each track, a "Torley-friendly" version and one for his listeners. He was kind enough to send me a sample of both versions of "Tiki Riot Style."
Audio clip: Adobe Flash Player (version 9 or above) is required to play this audio clip. Download the latest version here. You also need to have JavaScript enabled in your browser.
Audio clip: Adobe Flash Player (version 9 or above) is required to play this audio clip. Download the latest version here. You also need to have JavaScript enabled in your browser.
Here are some screenshots of Torley's equalization-matching software, Repli-Q: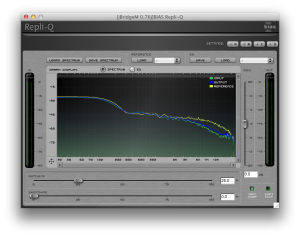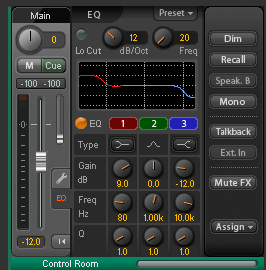 Episode Soundtrack
0:00 – "Tiki Riot Style" – Torley (Original Composer Quest Theme)
0:17 – "Astro Nova" – Torley (Glitch Piano, 2011)
0:50 – "Super Mario Bros Suite" – Arranged by Kyle Gray Young
1:21 – "Call Me Maybe" – Arranged by Dave Kropf
1:49 – "Eldrich Glitch" – Torley (Glitch Piano, 2011)
4:25 – "Idea Tape (Part 4)" – Torley (IDEA TAPE: Torley's early recordings, 1999)
4:59 – "Production Value" – Torley (Dream Journal 2, 2010)
6:17 – "Nostalgika" – Torley (Dream Journal 2, 2010)
7:03 – "Shadow People" – Torley (Dream Journal 3, 2012)
11:51 – "Forever Home" – Torley (Glitch Piano, 2011)
13:29 – "Hakka Scholar" – Torley (Glitch Piano, 2011)
19:57 – "Bokeh" – Torley (Glitch Piano, 2011)
23:40 – "Burbclavier" – Torley (Glitch Piano, 2011)
26:40 – "LUCID COMPLIANCE" – Torley (Dream Journal 2, 2010)
27:37 – "Tiki Riot Style" – Torley (Original Composer Quest Theme)
Subscribe to Composer Quest
---