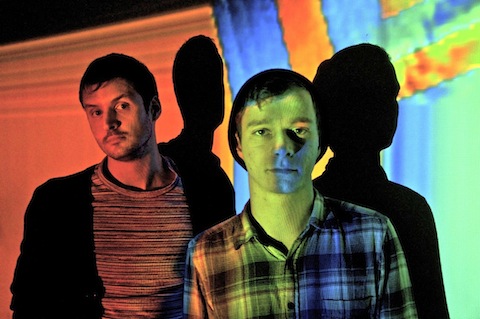 Brooklyn experimental duo Brian Wenner and Matt O'Hare talk with me about their production process in episode 30 of Composer Quest. In the latest Prism House EP, Reflections, Brian Wenner's beats are made from chopped-up field recordings of pop cans and squeaking doors. Matt O'Hare, the visuals man of the duo, is also a very talented musician. He explains how The Simpsons has helped him become an excellent throat singer.
Audio clip: Adobe Flash Player (version 9 or above) is required to play this audio clip. Download the latest version here. You also need to have JavaScript enabled in your browser.
Right click to download Ep. 30, or open in iTunes.
Prism House's EP Reflections is available on Bandcamp. Make sure to check out Prism House's visuals on Vimeo and Facebook.
Brian Wenner has also made many of his best field recordings available in two royalty-free sample packs: Prism House Samples Vol. 1 & Prism House Samples Vol. 2
Subscribe to Composer Quest
---