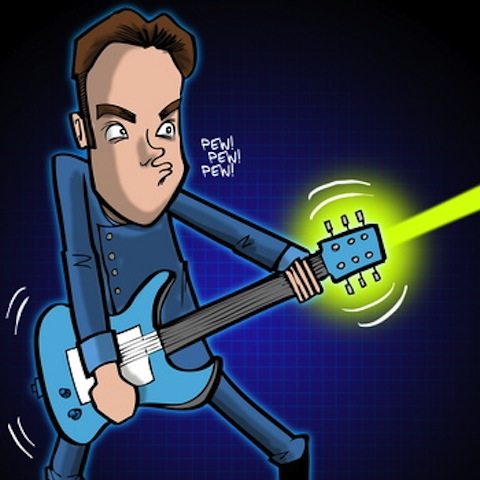 In episode 20 of Composer Quest, Sci-fi songwriter and composer John Anealio shares tips on getting your music out to the online world without seeming like a narcissistic party-crasher. For example, following the 80/20 rule for Twitter and Facebook posts will keep your self-promotion in check. John also gives some helpful pointers on writing melodies, and he explains how even a simple song can employ one of Mozart's secret weapons – the Rondo form! John has also set forth a challenge to those who would accept: finish 23 pieces of art in 2013. He believes that if you don't finish and present your songs to the world, "you're just the guy talking about your art, you're not the guy doing it."
Audio clip: Adobe Flash Player (version 9 or above) is required to play this audio clip. Download the latest version here. You also need to have JavaScript enabled in your browser.
Right click to download Ep. 20, or open in iTunes.
Episode Soundtrack
All the music from the episode is composed by John Anealio. To hear all his songs, visit JohnAnealio.com. You should also say hi to him on Twitter and Google Plus.
0:00 – Geek Dad
0:43 – The Talyn Sonata
1:09 – Batman Smells (A Rebuttal)
1:38 – I Should Be Writing
7:16 – Echoes of Espers
8:10 – 7 Rounds
10:14 – Blue Lego (Steve Jobs Hates Flash)
12:00 – Undead Love Song
13:16 – NaNoWriMo
15:35 – NaNoWriMo (Dance Remix)
18:37 – Steampunk Girl
19:01 – Steampunk Girl (Bossa Nova Remix)
26:29 – The Return of Titus Quinn
Subscribe to Composer Quest
---