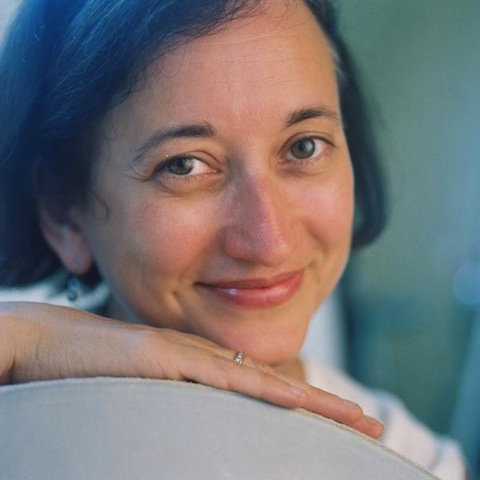 Prolific composer Mary Ellen Childs writes music for everything from orchestral instruments to zippers. In episode 23 of Composer Quest, she shares her creative process, which often involves bouncing ideas off of her experimental percussion ensemble Crash. Mary Ellen brings us behind the scenes of a few of her major works, including Click, Dream House, Wreck, and an upcoming project which will combine scents and music.
Audio clip: Adobe Flash Player (version 9 or above) is required to play this audio clip. Download the latest version here. You also need to have JavaScript enabled in your browser.

Right click to download Ep. 23, or open in iTunes.
Episode Soundtrack
You can buy Mary Ellen Childs' music through Innova Recordings, or visit MaryEllenChilds.com.
0:00 – "Saws" from Dream House
0:39 – "Kalli" from Wreck
1:13 – "Very High" from Dream House
1:43 – Parterre
3:04 – Oa Poa Polka
4:11 – "Pizz Hocket" from Dream House
6:54 – Click
10:20 – "The Box" from Wreck
11:52 – "Anat" from Wreck
12:18 – "Mer-man" from Wreck
13:03 – "Spirit Duet (After Kolokol)" from Wreck
28:41 – "Duet for Wreck" from Wreck
29:04 – Kilter
Subscribe to Composer Quest
---