Paul Spring was destined to be a poet, being raised in a family of English professor parents, and now having six brothers and sisters who are also English teachers. In this episode of Composer Quest, we get to hear live renditions of four new story songs Paul has been working on, from the hilarious "Type II Diabetes" and "St. Cloud Traffic" to an edgy but thoughtful song trying to make sense of the tragic Newtown, Connecticut school shooting. We also talk about Paul's self-titled album and the very personal stories behind it. I think it's the most moving talk we've had on the show, so a special thanks to Paul for sharing his music and stories.
Audio clip: Adobe Flash Player (version 9 or above) is required to play this audio clip. Download the latest version here. You also need to have JavaScript enabled in your browser.
Right click to download Ep. 11, or open in iTunes.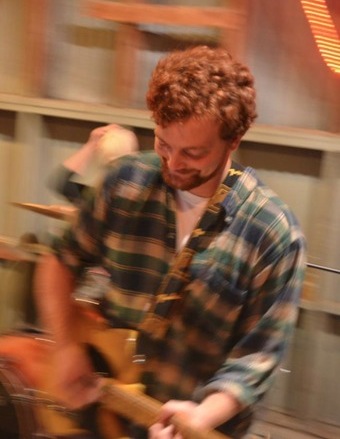 For more of Paul Spring's music, visit his site or his Facebook page.
Subscribe to Composer Quest