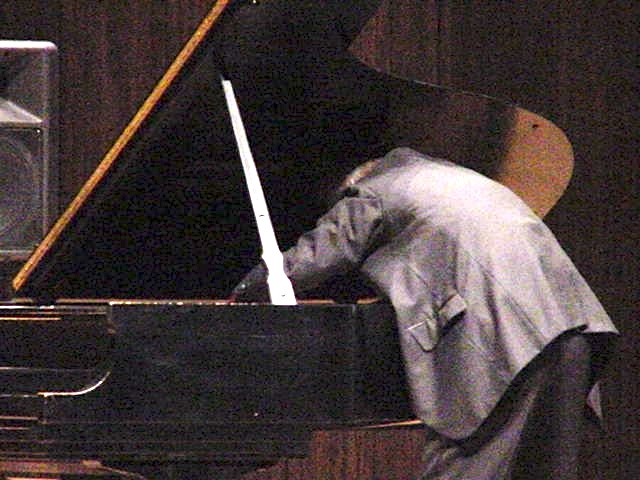 I felt like I was right back in a composition lesson with Dr. Brian Campbell, my former CSB/SJU music professor, when I interviewed him for this episode of Composer Quest. As always, he imparted plenty of wisdom, this time about writing music from a single "seed" and developing that idea. We also talk about form, writing melodies, "robot composers," and using the Japanese aesthetic of "ma" – silence. We also get to hear a couple of Brian's songs based on Emily Dickenson poems.
Audio clip: Adobe Flash Player (version 9 or above) is required to play this audio clip. Download the latest version here. You also need to have JavaScript enabled in your browser.
Right click to download Ep. 12, or open in iTunes.
A very special thanks to composer and theorist Dmitri Tymoczko for letting us use his samples of music based on constraining random notes. Dmitri has showed interest in being interviewed for a future episode, so I'm excited to do some homework in preparation for that interview! He recently published a revolutionary new theory book called A Geometry of Music, as well as a jazz album approached from a classical sense of form called Beat Therapy. His new album Crackpot Hymnal will be released soon.
In this episode, we reference a number of modern composers, all of which have very difficult names to pronounce and spell. So here are links to their work:
Subscribe to Composer Quest