I think there's a good chance Joe Mailander will win a Grammy for Best Children's Album [EDIT: He Won!]. He and his fellow Okee Dokee Brother Justin Lansing took a trip down the Mississippi river to write some beautiful bluegrass songs for their album Can You Canoe?. We talk about Joe's philosophies on deceptively simple songwriting, work ethic as a DIY musician, and involving the audience. Joe also performs a new Okee Dokee Brothers song called "Echo," which will be a part of their upcoming Appalachian adventure album.
Audio clip: Adobe Flash Player (version 9 or above) is required to play this audio clip. Download the latest version here. You also need to have JavaScript enabled in your browser.
Right click to download Ep. 9, or open in iTunes.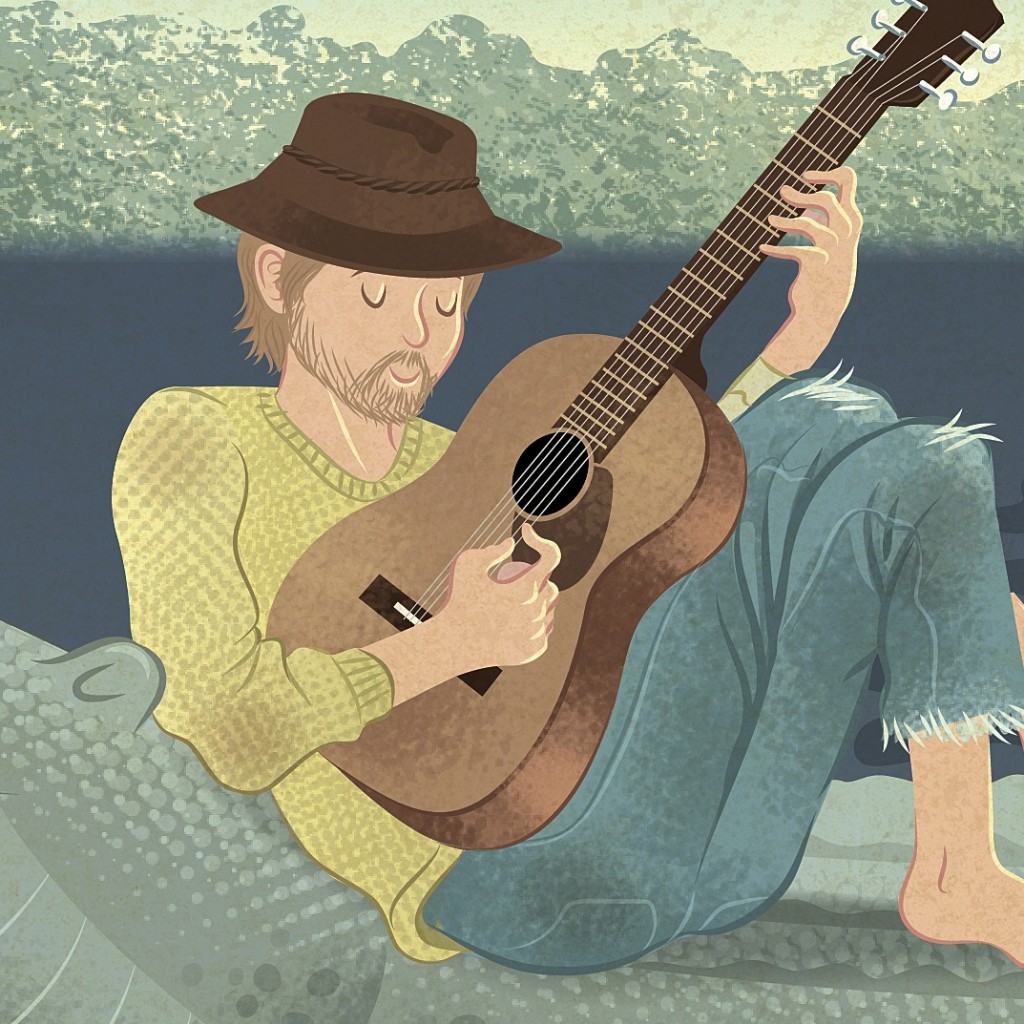 Visit OkeeDokee.org to hear more music from Joe and Justin.
Episode Playlist
1:02 – "Brother" – The Okee Dokee Brothers (Can You Canoe?, 2012)
1:39 – "Echo" – The Okee Dokee Brothers (2013)
3:21 – "Can You Canoe?" – The Okee Dokee Brothers (Can You Canoe?, 2012)
4:17 – "Muddy River" – The Okee Dokee Brothers (Can You Canoe?, 2012)
7:48 – "Haul Away Joe" – The Okee Dokee Brothers (Can You Canoe?, 2012)
8:52 – "Bluesman By the Way" – The Wagon Wheels (Live in Brother Willie's Pub)
15:37 – "McHankies" – The Medicinal Strings (A Thousand Years of Wandering, 2007)
17:16 – "Along for the Ride" – The Okee Dokee Brothers (Can You Canoe?, 2012)
23:45 – "Memphis Town" – The Okee Dokee Brothers (Can You Canoe?, 2012)
33:44 – "Bluegrass for Breakfast" – The Okee Dokee Brothers (Can You Canoe?, 2012) – Live performance by KMS Elementary kindergarteners.
36:10 – "Small and Simple" – The Okee Dokee Brothers (Can You Canoe?, 2012)
Subscribe to Composer Quest