In this episode, Kazyak's Peter Frey debuts his new, more personal album See the Forest, See the Trees. He also shares his philosophy on soloing, the pros and cons of touring, and his advice on promoting your music.
Audio clip: Adobe Flash Player (version 9 or above) is required to play this audio clip. Download the latest version here. You also need to have JavaScript enabled in your browser.
Right click to download Ep. 3, or open in iTunes.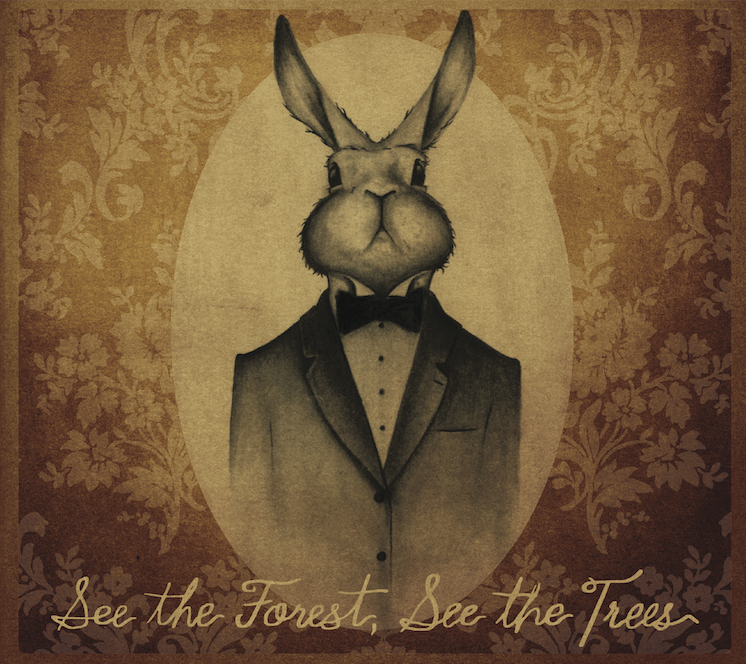 For more of Peter's music, visit Kazyak.com.
Episode Playlist
0:42 – "Tar Baby" – Kazyak (See the Forest, See the Trees, 2013)
1:50 – "Don't Let's Be Silly" – Kazyak (A Beautiful Brontosaurus, 2010)
2:51 – "As Time Goes By" – Performed by Peter, Rob, Lana, and Dan
4:37 – "M&M Waveform" – Peter, Rob, and Lana (Trace Your Logic)
5:38 – "Yellow Shoes" – Wagon Wheels (Live in Brother Willie's Pub)
7:03 – "Bible Belt Blues" – Wagon Wheels (Live in Brother Willie's Pub)
8:42 – "Daisy May's Days" – Kazyak (A Beautiful Brontosaurus, 2010)
12:11 – "Pieces of My Map" – Kazyak (See the Forest, See the Trees, 2013)
14:38 – "Brontosaurus" – Kazyak (A Beautiful Brontosaurus, 2010)
15:46 – "Part II: Pitch Thick" – Kazyak (See the Forest, See the Trees, 2013)
23:43 – "Part I: Rabbiting Fox" – Kazyak (See the Forest, See the Trees, 2013)
Suggested Listening
Listen and Subscribe