In this episode, Ryan Ruff Smith and I talk about a bunch of lyric-writing techniques, including seeing the big picture, using subtext, writing as a character, and focusing your song ideas.
Audio clip: Adobe Flash Player (version 9 or above) is required to play this audio clip. Download the latest version here. You also need to have JavaScript enabled in your browser.
Right click to download, or open in iTunes.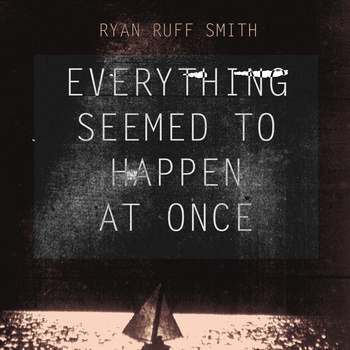 For Ryan's solo EP, visit his Bandcamp page. You can find his band's music at SpencerMcGillicutty.com.
Episode Playlist
1:15 & 26:25 – "Everything Seemed To Happen At Once" – Ryan Ruff Smith (Everything Seemed To Happen At Once, 2012)
2:05 – "Once A Man, Two Times A Muppet" – Ryan Ruff Smith (2012)
11:56 – "Dear Abbess" – Spencer McGillicutty (Spencer McGillicutty, 2006)
19:02 – "Used To Think" – Spencer McGillicutty (2012)
27:33 – "Are You Lonely" – Ryan Ruff Smith (Everything Seemed To Happen At Once, 2012)
29:14 – "In Somebody's Dreams" – Ryan Ruff Smith (Everything Seemed To Happen At Once, 2012)
30:32 – "Let's Get Out Of Here" – Ryan Ruff Smith (Everything Seemed To Happen At Once, 2012)
Suggested Listening
Listen and Subscribe